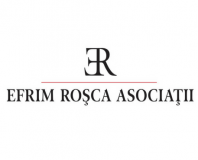 The "Efrim, Rosca si Asociatii" Law Firm – ERA – is one of the leading law firms of Republic of Moldova. ERA has the experience, ambition and competence to successfully cover a wide range of legal practices.
Clients are ERA's first and foremost priority. ERA offers a highly personalized service, availability 24/7, and the "one stop shop" system of services.
By choosing ERA, our clients are ensured that their issues are dealt with consistency, promptness and maximum confidentiality. ERA offers support in risk diminution, prevention of potential litigation or conflicts in business, but also in social, family, civil or criminal fields.