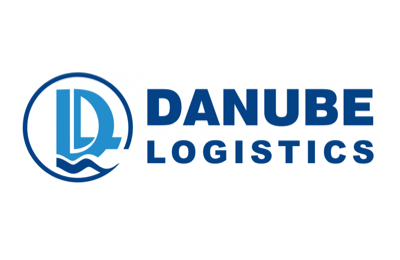 General Investor and Operator
ICS Danube Logistics SRL, a Moldovan limited liability company, is the general investor and operator of Giurgiulesti International Free Port. In December 2004 Danube Logistics signed an investment agreement with the Government of Moldova for the construction of Giurgiulesti International Free Port.
LOCATION AND REGIONAL PROFILE
Giurgiulesti International Free Port (GIFP) is situated at 133.8 km / 72.2 nautical miles from the Black Sea on the maritime section of the river Danube. GIFP benefits from its strategic location in close proximity to Moldova's borders with Romania and Ukraine. Due to its easy access to the Black Sea with maritime vessels, to countries located along the Danube with river barges as well as inland rail connections to both the CIS and EU countries, GIFP is developing into a major logistics hub not only for Moldova, but for the entire region.
Against this background GIFP Serves its clients as:
the only direct sea/river-borne transshipment and distribution point to and from the Republic of Moldova,
a regional logistics hub on the border of the EU with access to road, rail, river, sea, and
an excellent location for businesses due to GIFP's strategic location, tri-modal transport infrastructure, low cost environment and its unique customs and tax regime
GIFP offers its clients:
port operations services
multimodal logistics services (transshipment and transportation of cargo by sea, river, rail and road)
lease of offices, deposits, production facilities within the Business Park that has a status of a Free Economic Zone
long term lease of land within the Business Park that has a status of a Free Economic Zone
For more details and information please visit our web page www.gifp.md. You can also reach us directly at 022 999 225.