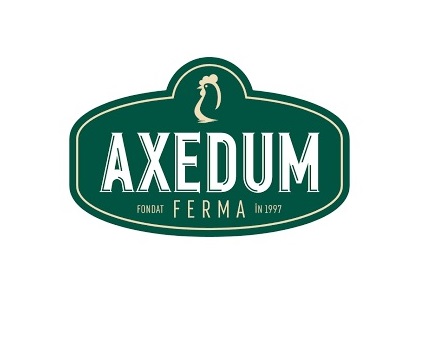 The Axedum Group of Companies consists of 4 companies affiliated as a family business, which form a horizontally integrated economic and commercial circuit.
Its history begins in 2006, when Axedum SRL is established with the main type of activity – growing Broiler chickens (transferred in 2010 to company Ecobioprod SRL).
In the period 2015-2016, the most efficient poultry slaughterhouse in the country was built, based on HACCP principles, the knowledge obtained from the research of more than 18 slaughterhouses from different countries.
The slaughterhouse was evaluated by several European experts in order to verify its compliance with the requirements regarding export to the European Union. In 2020, the activity of incubating eggs for further growth of chicks is launched (through "Puiu AXD" SRL), and in 2021 the company "Furaj AXD" SRL is created, the purpose of which is to ensure the supply of fodder and create a closed economic chain at group level.