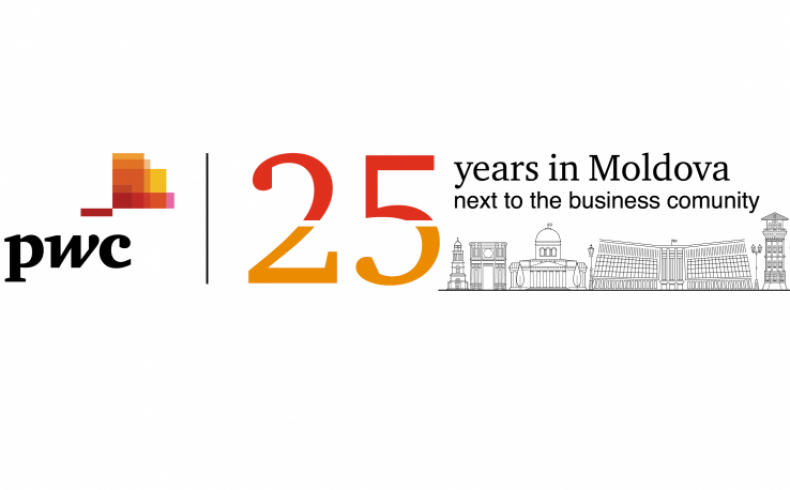 Job description – Senior Management Consultant
One of the top Management Consulting firms globally and in Romania and Moldova is looking for highly motivated Senior Consultants to join their Consulting practices in Bucharest and in Chisinau.

What we are looking for:
● 3-5 years of experience in Management Consulting or in a role with firm-wide exposure;
● Good understanding of the business environment and cross-functional processes;
● Hands-on experience in process improvement initiatives/ projects;
● Excellent analytical/ quantitative skills and problem solving capabilities;
● Good understanding of research techniques, typical information sources and statistical analysis/ analytic techniques;
● Detail oriented, methodical and analytical thinker;
● Excellent command of PowerPoint and Excel. Process documentation/ modelling and visualization and data processing tools are a plus;
● Excellent oral and written communication skills, as well as very strong interpersonal skills;
● Ability to identify the relevant analysis/ concepts required to substantiate a hypothesis and the ability to gather/ summarise information around it;
● Ability to build and maintain strong and efficient relationships with the clients and within the wider organization, including the international network;
● Ability to work in a team environment with a professional and enthusiastic attitude;
● Ability to learn quickly, be self-motivated, be proactive/ demonstrate initiative and full flexibility in a dynamic environment;
● Ability to cope with tight deadlines and effective prioritization / time management;
● English proficiency;
● Availability to travel.
The Role:
You will be assisting clients in solving a wide range of problems, which could include: 
● Defining and implementing operational improvement projects (e.g. corporate transformation, restructuring, cost reduction, efficiency improvement, process optimisation), generating tangible results;
● Performing end-to-end research and a variety of analysis as industry / competitors profiling, benchmarking, trend identification, market sizing, growth projections, opportunity scanning, etc., and delivering key insights on content-focused topics or specific business problems;
● Providing synthesis, insights, and practical recommendations in the form of written reports summaries, info sheets, powerpoint decks and spreadsheets;
● Managing/ engaging in complex projects. 
Within your role, you will:
● Identify relevant issues through meetings and interviews with the client;
● Help in defining the right approaches to address the client's problems;
● Identify relevant sources of information and perform in-depth analyses of market and client related data;
● Execute day-to-day consulting projects tasks and activities, in line with client requirements and the overall scope of the engagement;
● Summarize information and structure recommendations, draft reports and deliver presentations to the client team;
● Build strong relationships and support the client in the implementation of recommendations, focusing on clear results;
● Actively manage multiple projects / initiatives at once;
● Embrace a diversity of projects on a wide variety of matters.
We Offer
● Interesting career development options and challenging assignments;
● A professional and team-oriented work environment;
● Great team to work with;
● Up-to-date technologies and methodologies;
● Professional development and training opportunities;
● International mobility and short-term project assignments abroad, secondment opportunities with our key European offices included.
For those interested in applying, please get in touch with Alexandru Gozun at alexandru.gozun@pwc.com or Olga Turculet at olga.turculet@pwc.com
------ 
Use​​ of​​ personal​ data
We use information held about you in the following ways:
For you to participate in the recruitment process for a specific position;
If you provide us with your consent - to notify you of relevant job opportunities within PwC;
to notify you about job related events organized by or in participation with PwC, where you have consented to be contacted for such purposes.
Legal basis for processing
We hold and processes your data based on a lawful basis (i.e. provisions of the Labour Code) and in order to take steps at your request prior to entering into an employment contract. We may also process some of your data in pursuit of our legitimate interest in recruiting you as a candidate. Where you consent to our use of your data for specific purposes we will process the data based on your consent.
In case of unsuccessful recruitment process, we will hold your data based on your consent.
Data retention
If your application is successful your data is saved for the implementation of the employment relationship, complying with statutory regulations. Application documents of unsuccessful candidates are deleted after six months at the latest. We ask for your consent before retaining your application documents in our applicant pool for a longer period.