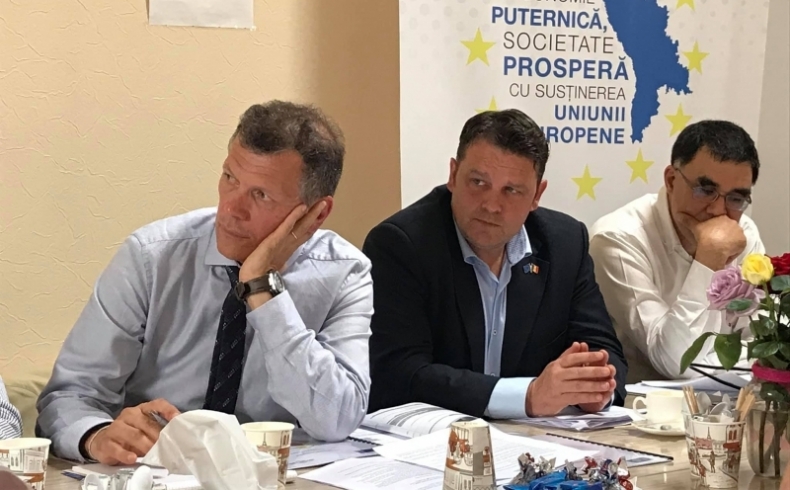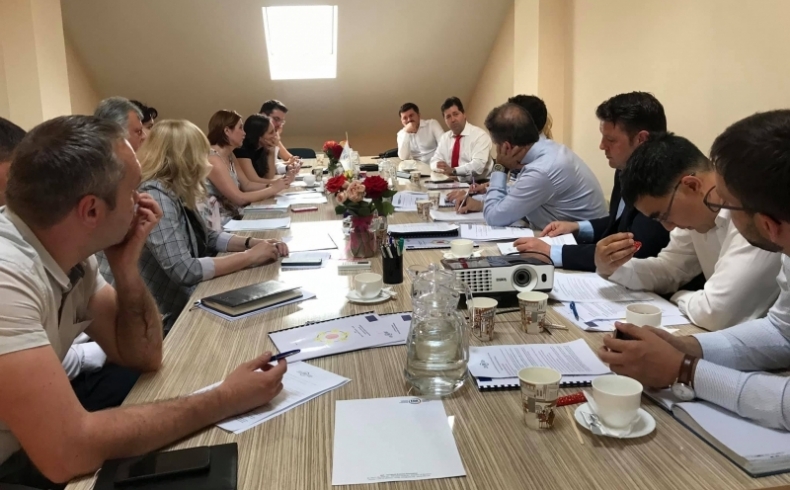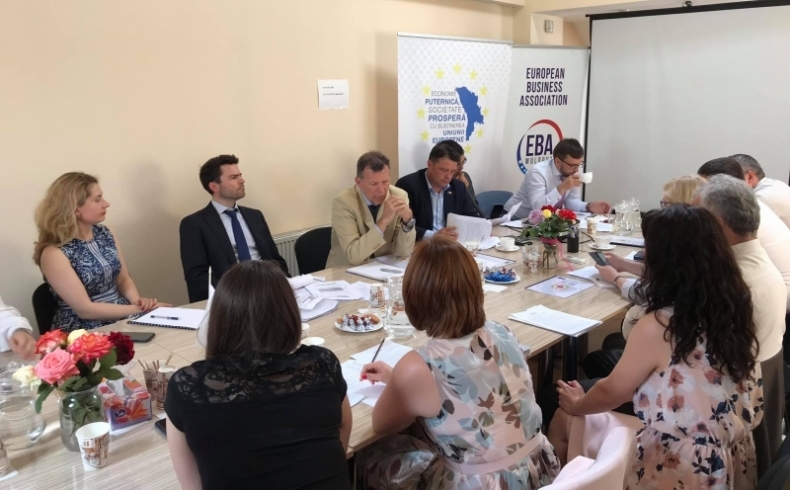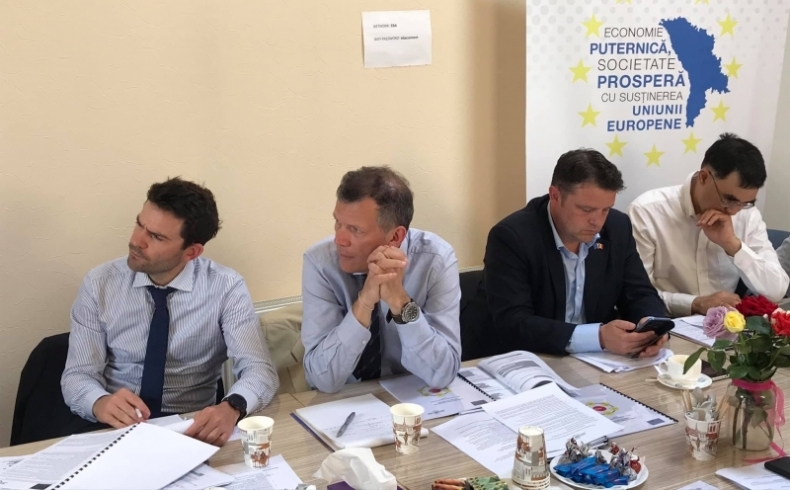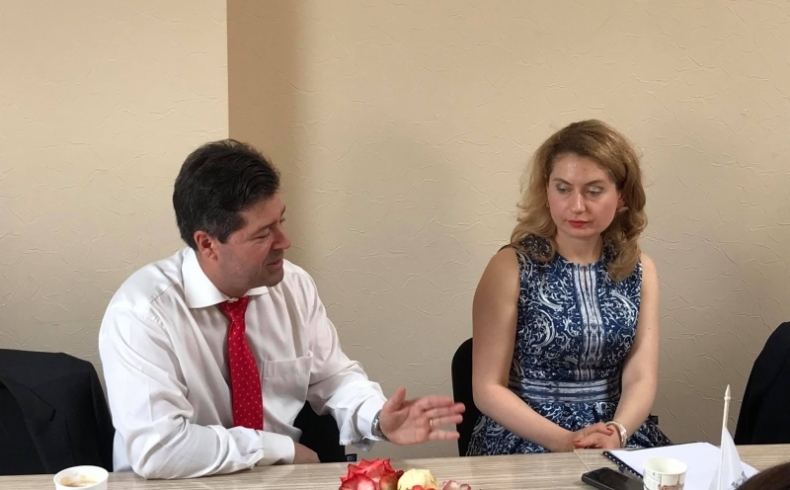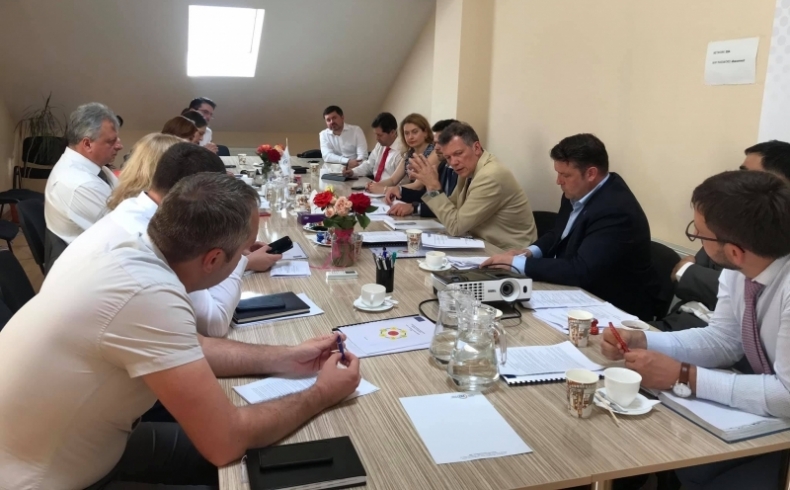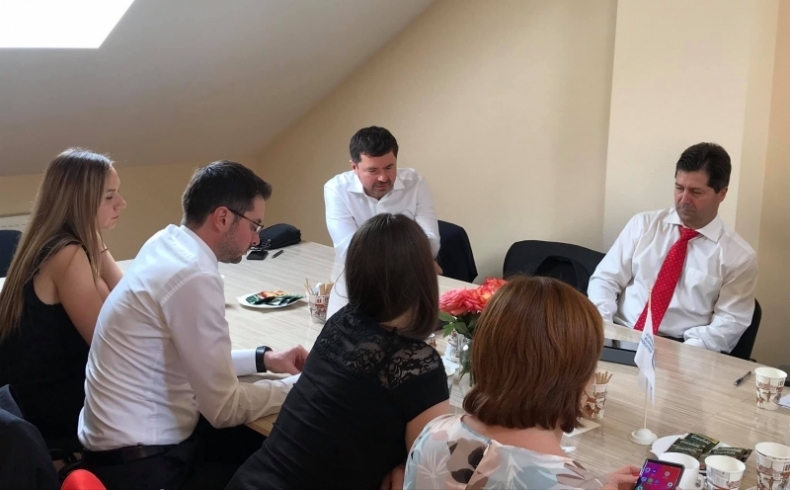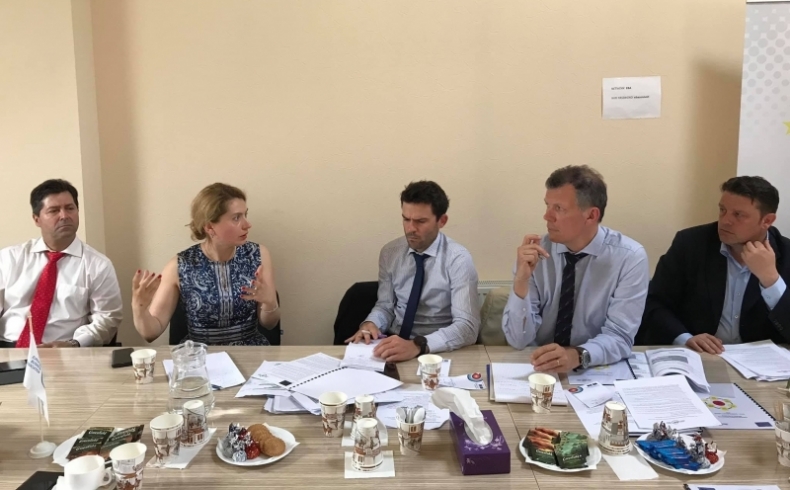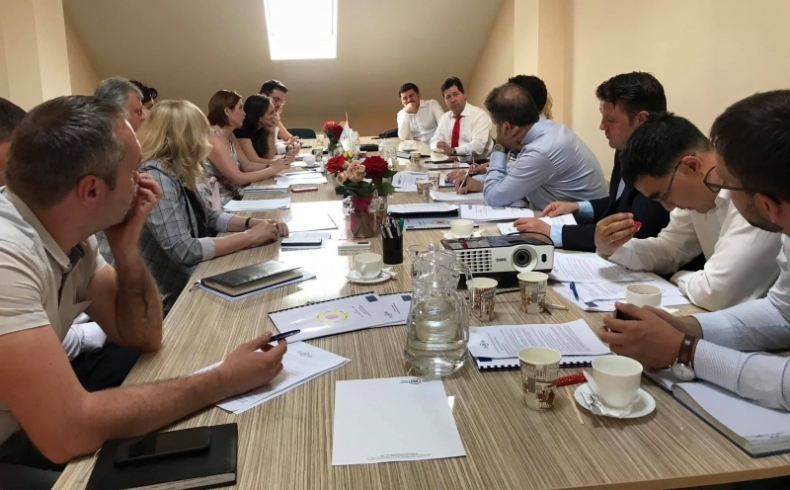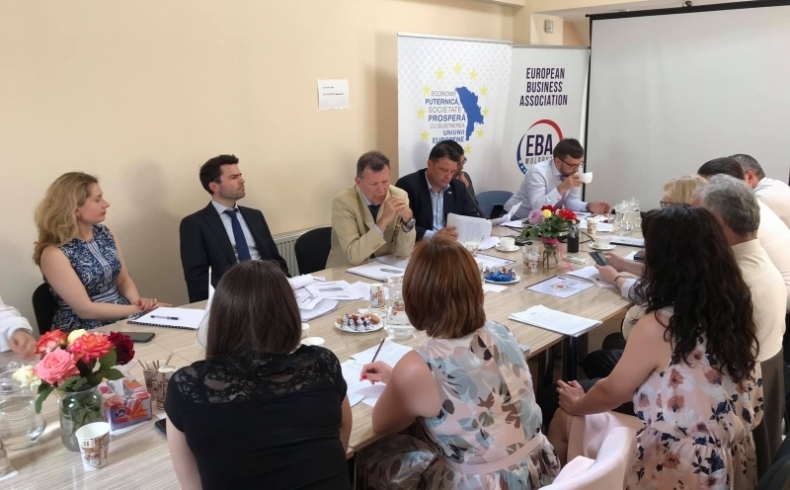 On 4th of June, a delegation of EU High Level Commission Officials, a team led by Mr. Mathieu Bousquet, Head of Unit C1- Georgia, Moldova and Neighborhood Cross-Border Cooperation, visited EBA and had a meeting with board members as well as European Companies operating in Moldova.
The goal of the meeting was to discuss about business climate related reforms implemented so far in the Republic of Moldova. In this regard, Mariana Rufa, EBA CEO, has presented the overall picture by reiterating that EBA Moldova is developing twice per year DCFTA - Business Climate Briefing which reflects the issues collected from EBA members. The representatives of the private sector have reiterated the issues hampering the current business climate in Moldova, mainly related to defficient justice system and rule of law, non-functional waste management system, outgraded education system and the need to enhance public sector service through better quality and digitalisation.
 Mariana Rufa has reiterated a list of regulatory reforms that had a strong commitment of the government in their promotion and that have been actually discussed on the PPD Platform of the Prime Minister Economic Council in which EBA is chairing Trade Facilitation Committee.