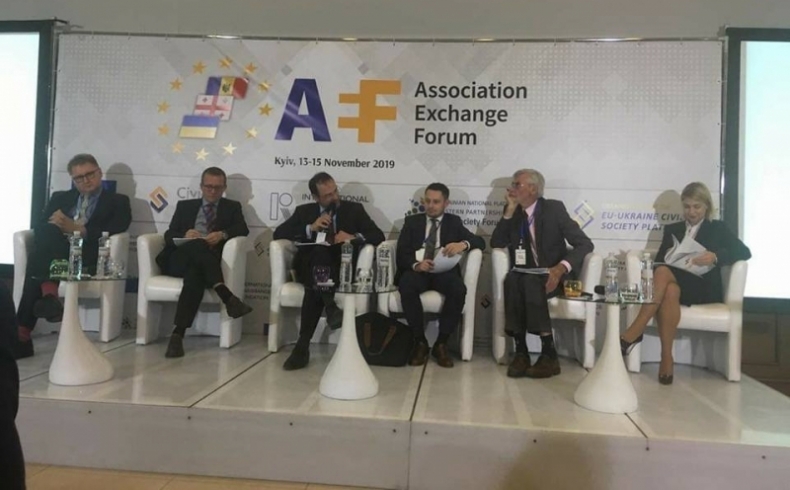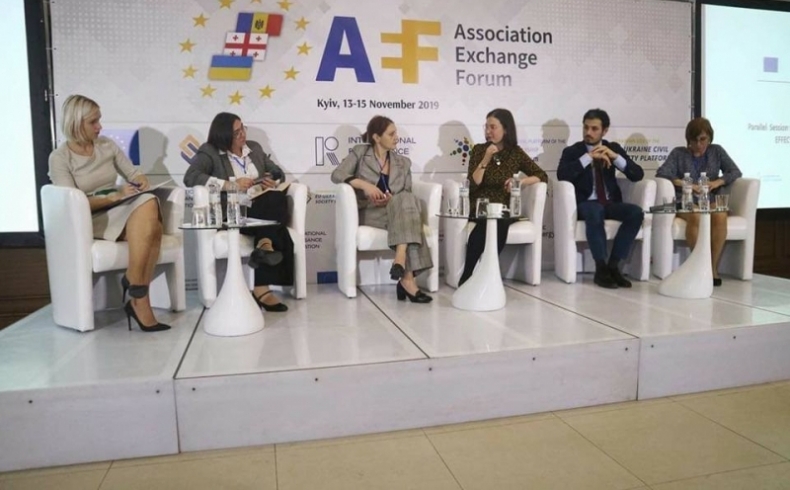 In the period of 13-15 November, the EBA Moldova participates at the Association Exchange Forum in Ukraine, aiming to unite high-level officials, practitioners and experts on Association Agreement implementation in Georgia, Moldova and Ukraine from the three Associated countries, as well as the European Union. The Forum provides a platform to overview achievements, share experience, good practices in the AA/DCFTA implementation, elaborate ideas on how to improve the AA implementation performance and discuss common interests of the three countries in advancing their European integration.
EBA Moldova, represented by Mrs. Alexandra Popa, policy and advocacy manager, is participating at the panel session "DCFTA IN ACTION: ECONOMIC EFFECTS AND FURTHER GOALS"
The scope of the panel is to present answers to the following questions:
How do different stakeholders evaluate the progress in the implementation of the DCFTAs, in particular in such areas as TBT and SPS?
Do the countries move forward as expected?
Should they go faster or slower?
What do business communities experience?
What further ambitions do the countries have in terms of economic integration?