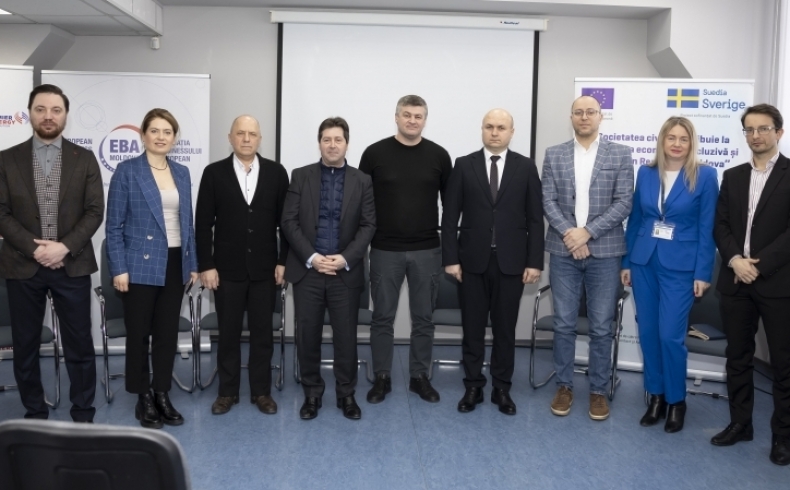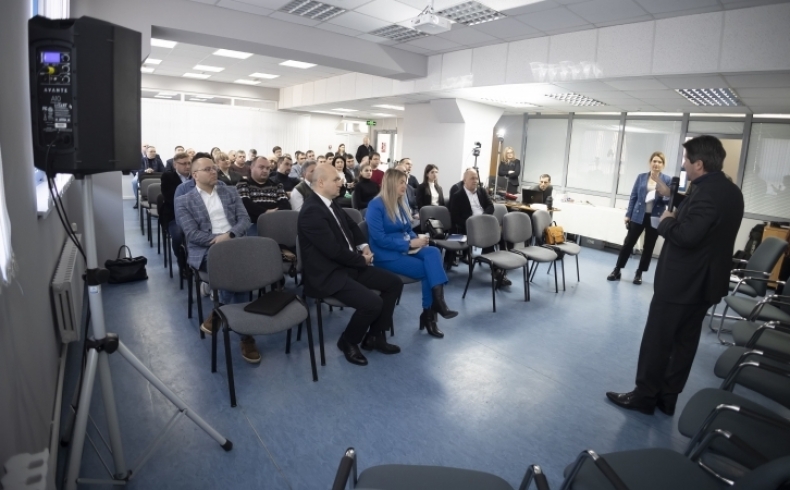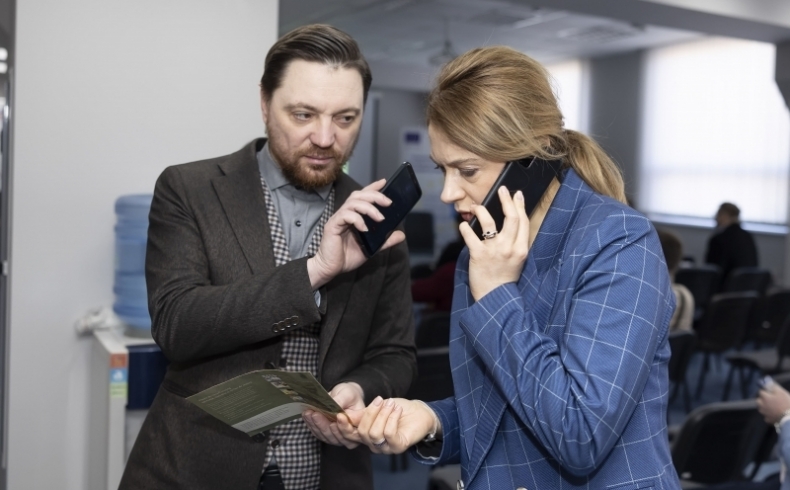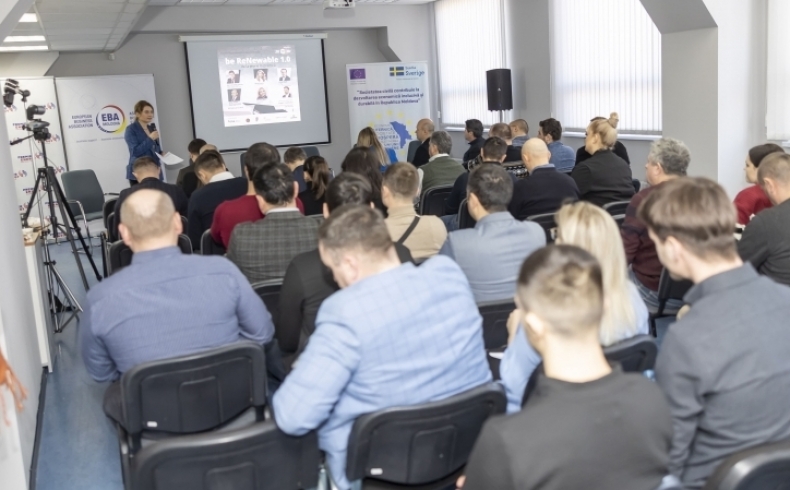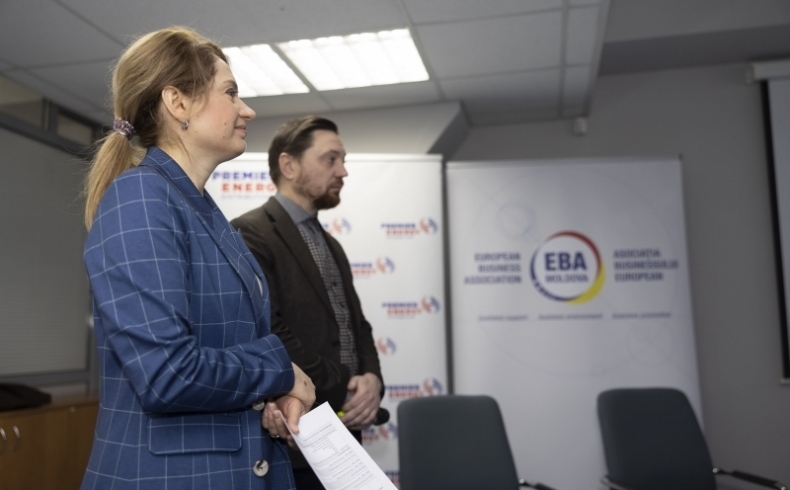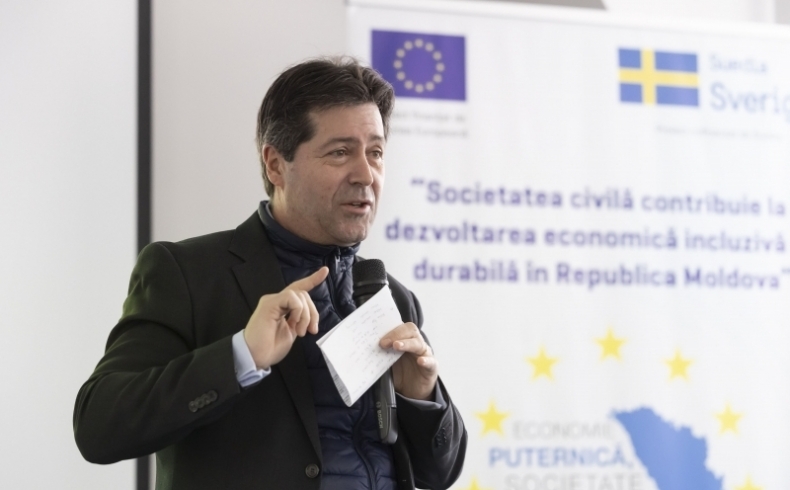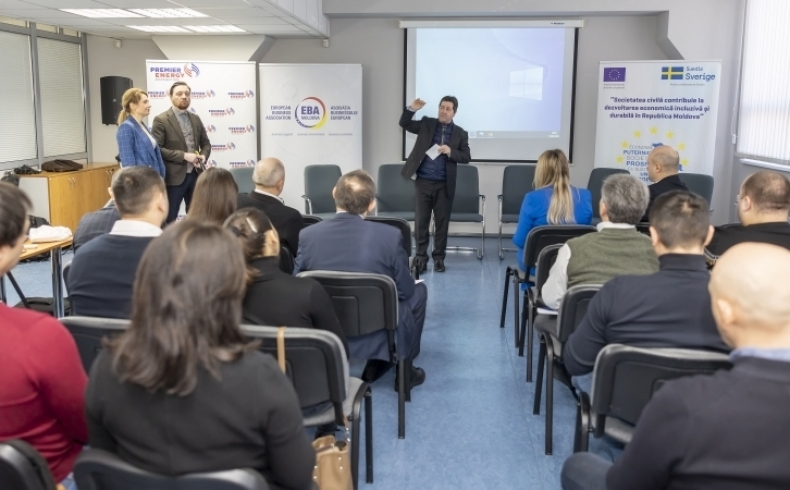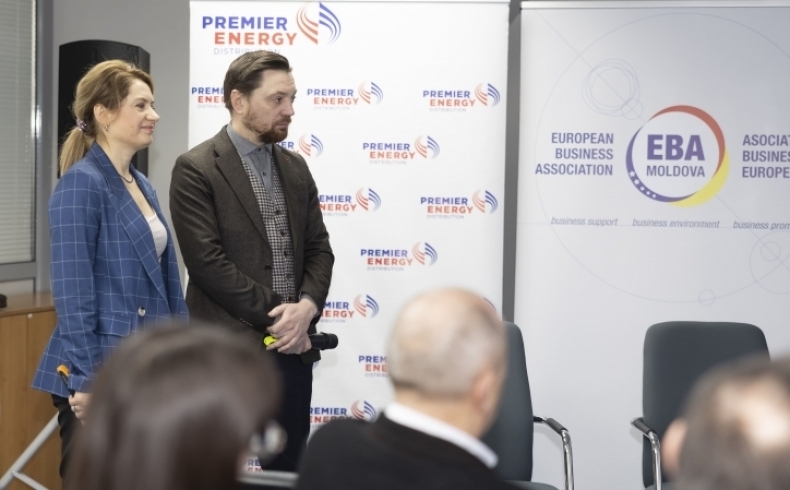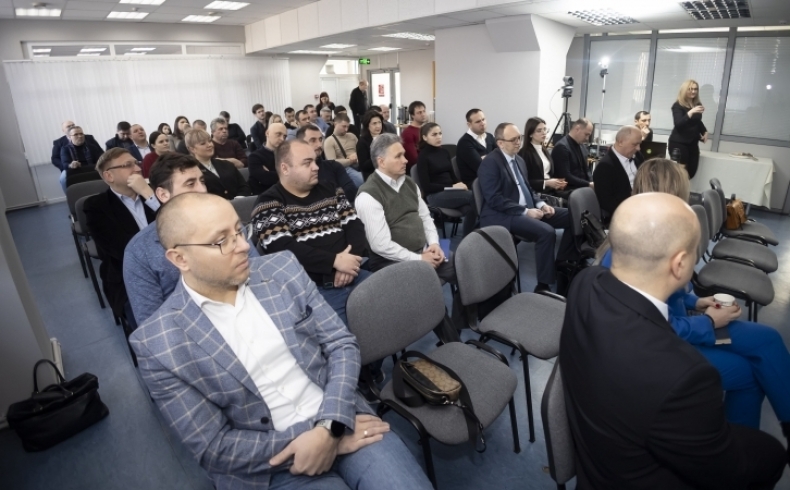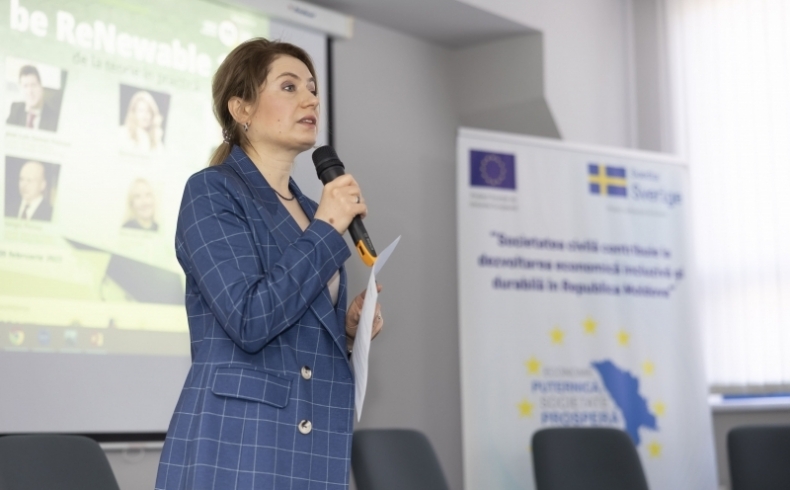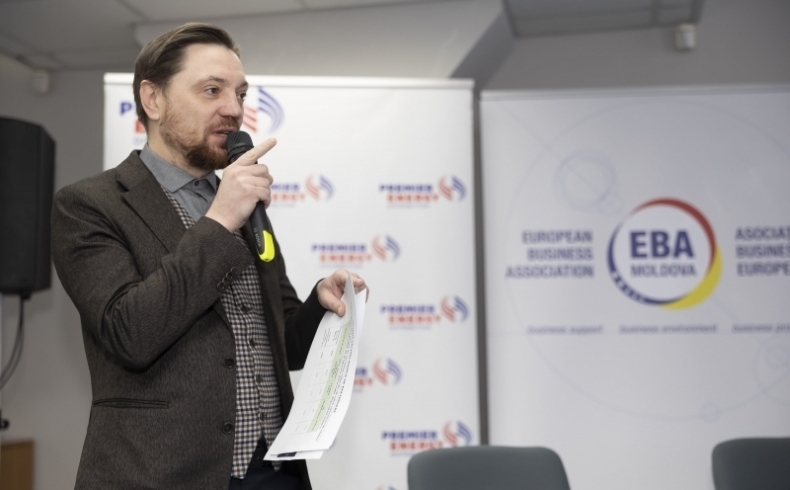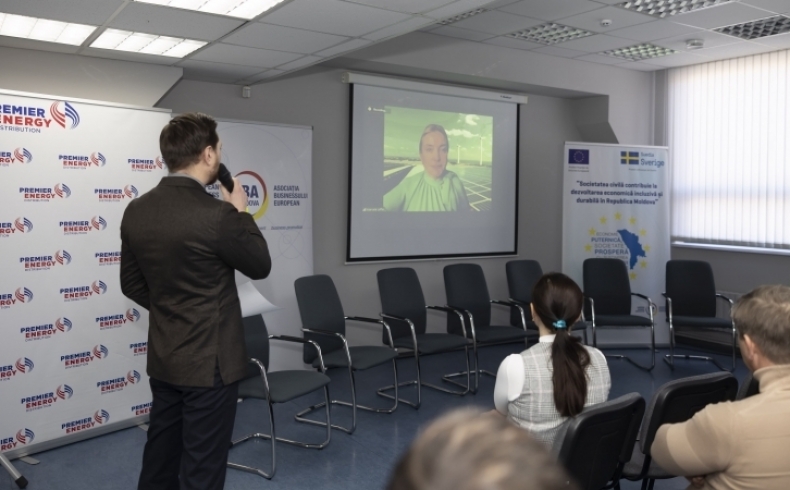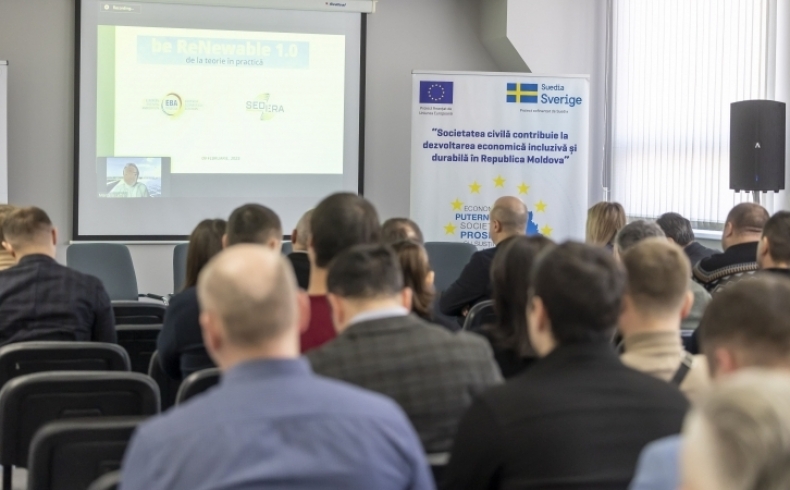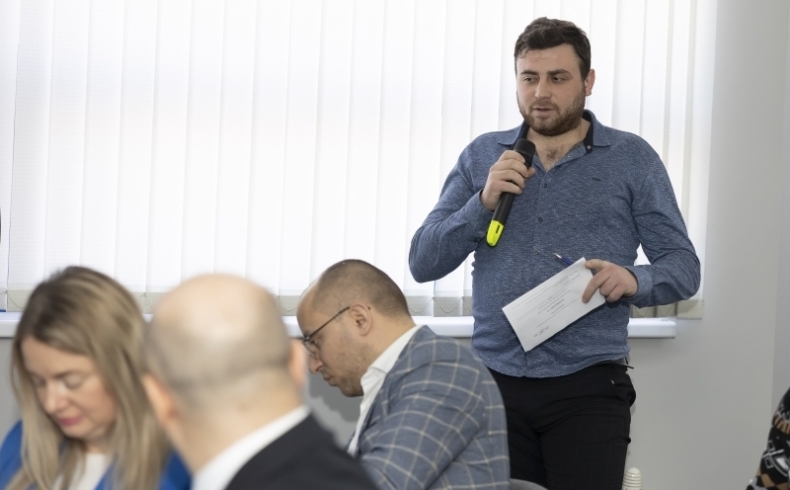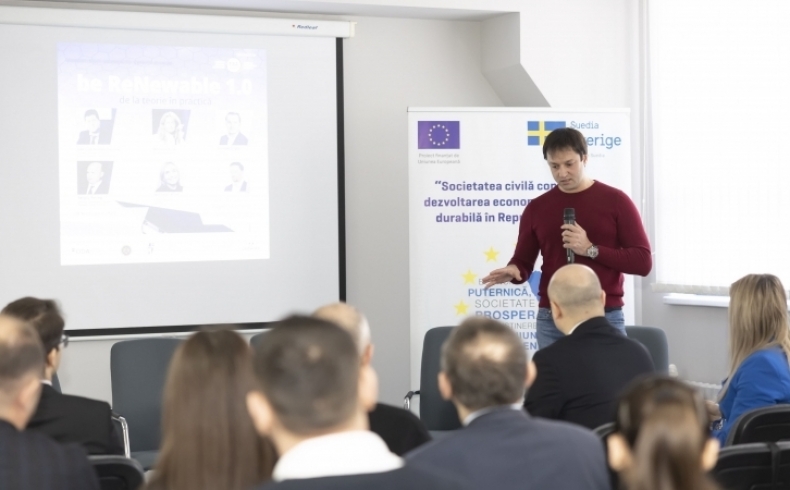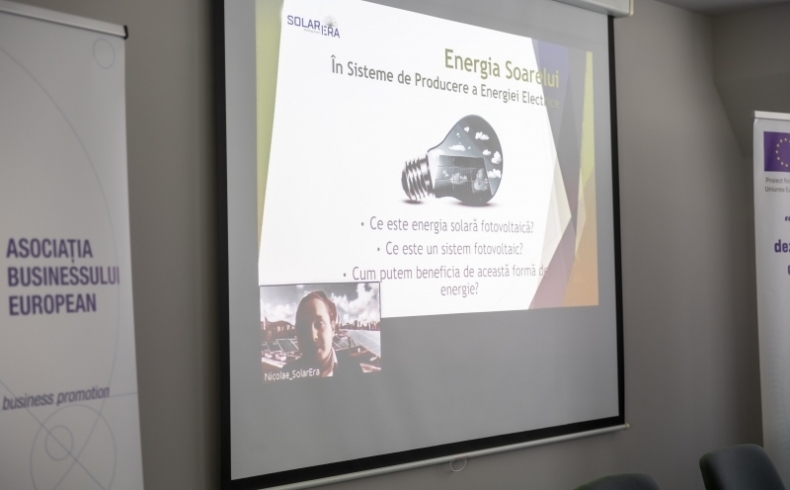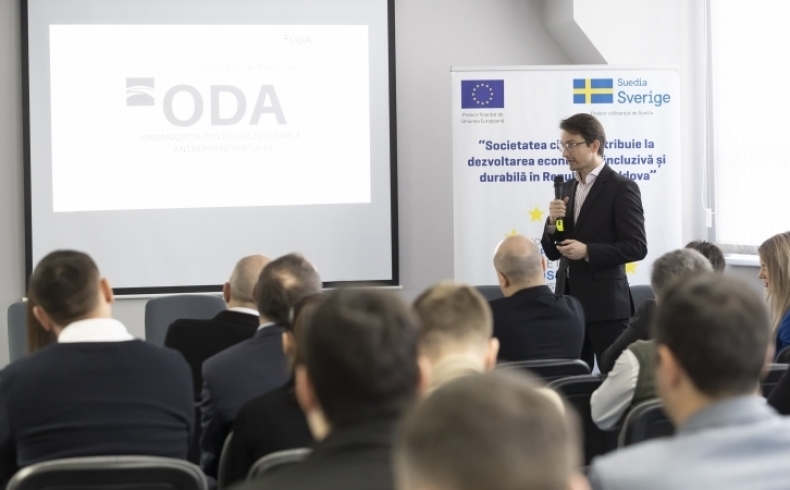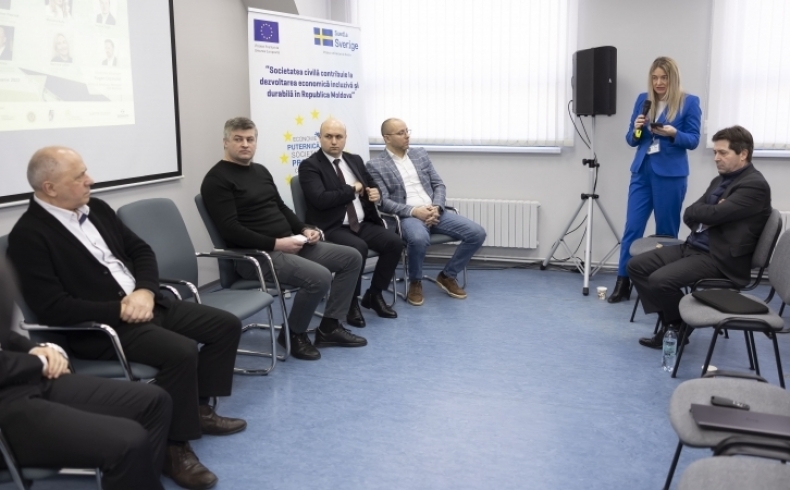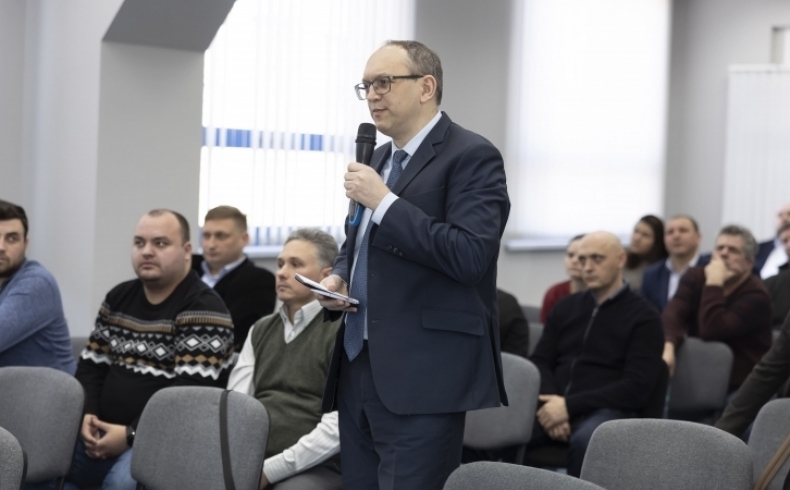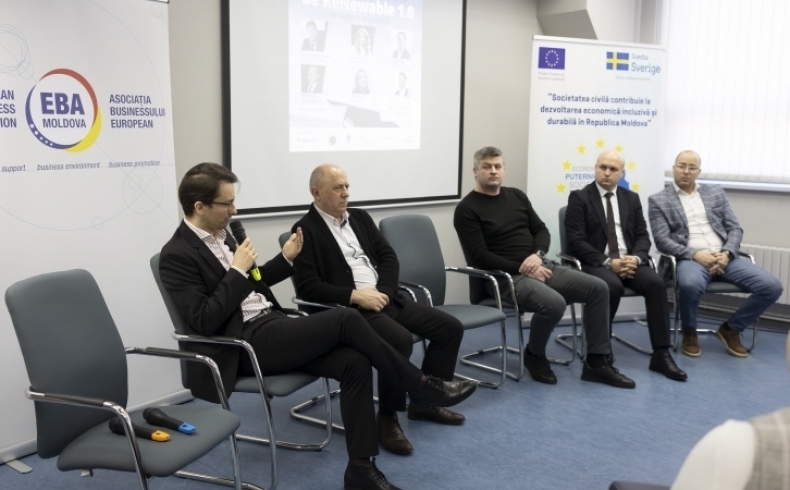 On February 9, EBA organized be ReNewable 1.0 - the EBA brand event dedicated to industrial energy consumers.
Host of the event: Premier Energy Moldova
The event is part of the series of new events, launched at the request of our members, with the generic FROM THEORY TO PRACTICE, which involves the presentation of the concrete steps that economic agents must undertake in the process of transition to renewable resources.
Speakers:
- Jose Luis Gomez Pascual, Country Manager, Premier Energy Moldova, EBA President
- Mariana Rufa, CEO, European Business Association Moldova
- Sergiu Petrea, Director of Energy Management, Premier Energy Moldova
- Marcela Lefter, CEO & Founder, Sedera
- Nicolae Sarghi, Engineer, Solar Era
Event Moderator:
- Eugen Cozmulici, Policy & Advocacy Manager, European Business Association Moldova.
More than 50 companies, including regional SMEs, as participants.
The event in a snapshot - https://youtu.be/4jWDySDWsGc 
This event is organized with the financial support of European Union and co-financed by Sweden through East Europe Foundation within the Project "Local civil society contributes to inclusive and sustainable economic development in Moldova".