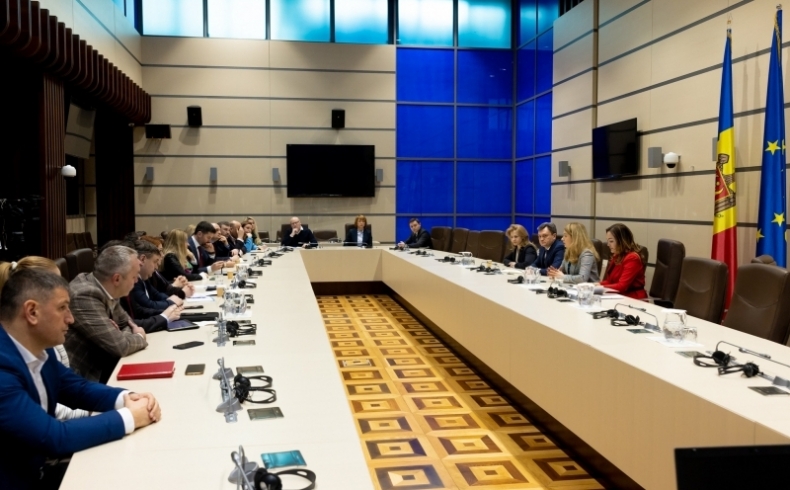 On 13th of February EBA BOARD MEMBERS jointly with other representatives of the Business Community Meeting with Mr.
Dorin Recean
- the candidate provided by the President of the RM Ms.Maia Sandu for the mandate of Prime Minister of the RM.
Key priority business climate issues were presented to be considered in the Government Reforms Agenda. EBA and Business Community has reiterated its support for close cooperation and involvement in the EU ACCESSION REFORMS AGENDA.