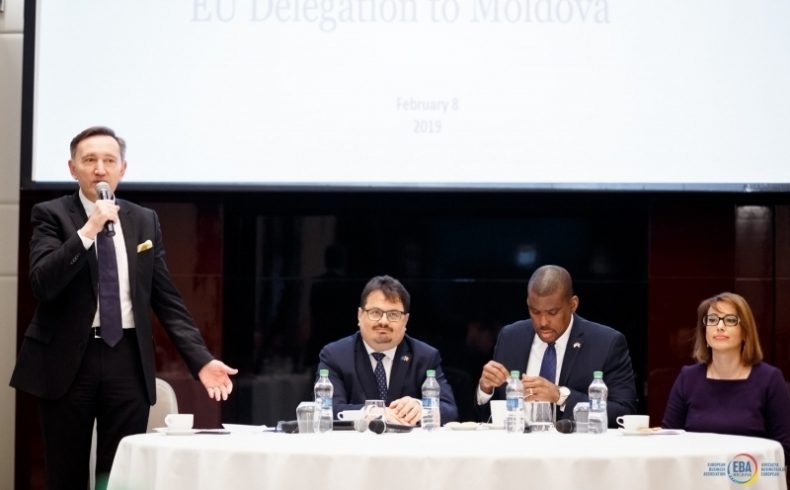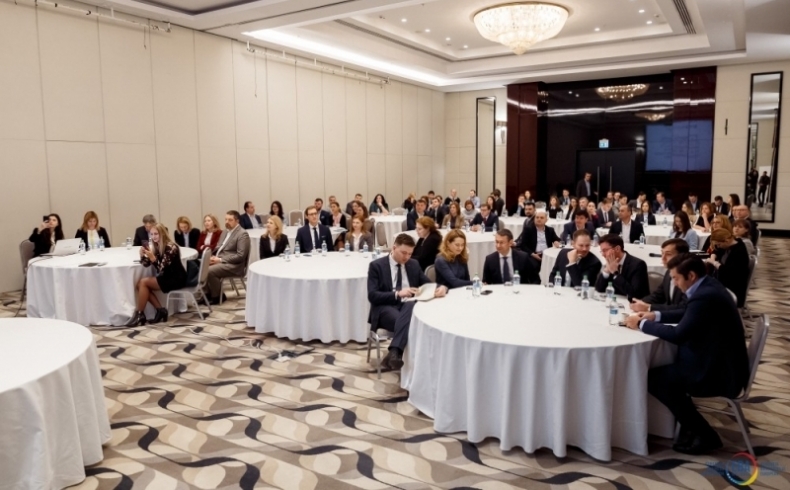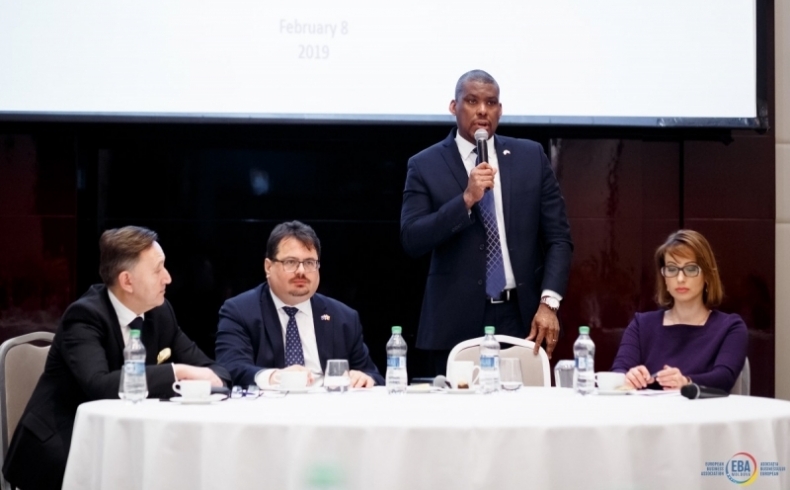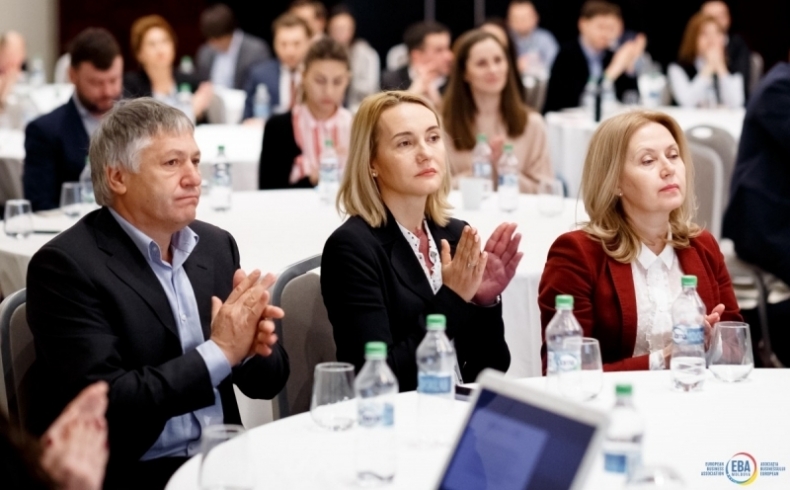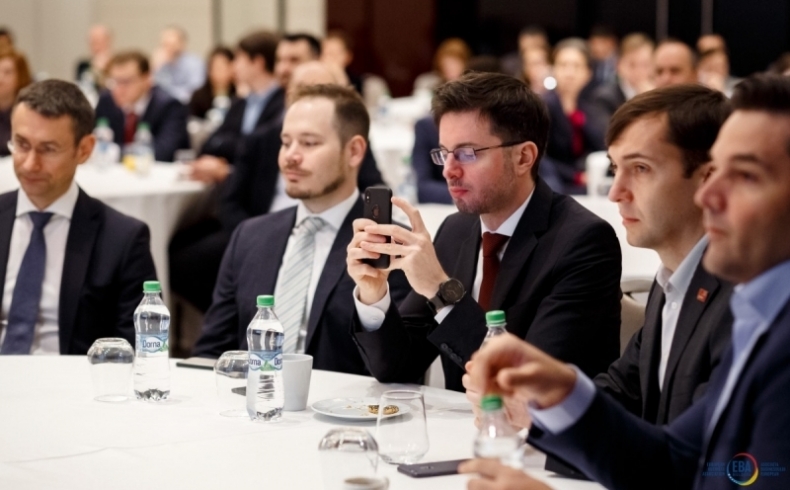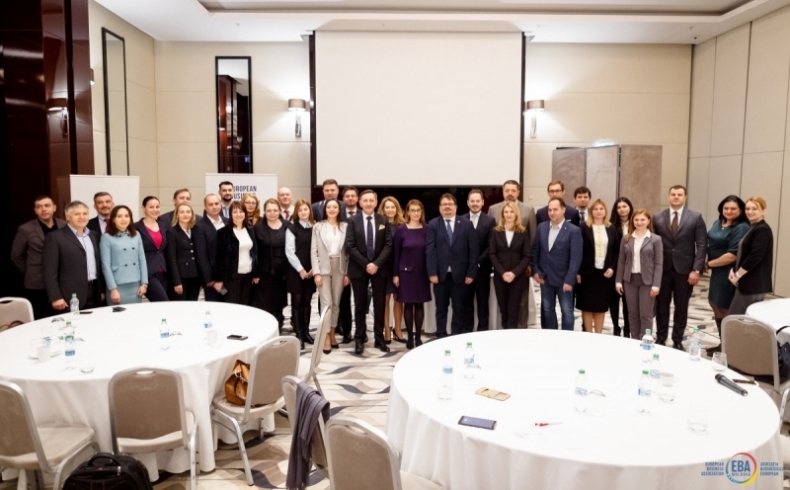 On February 8, 2018 EBA Moldova, jointly with AmCham Moldova, organized a Business Breakfast with H.E. Mr. Peter Michalko, Head of EU Delegation to Moldova and H.E. Mr. Dereck J. Hogan, US Ambassador to Moldova.
The purpose of the event was to ensure an open and active dialogue between the private sector and the two Ambassadors: Mr. Michalko and Mr. Hogan, regarding the issues and challenges expressed by the business environment.
In his welcoming remarks, the US Ambassador presented the overall support provided by the US Government to Moldova with the focus on business development programs. H.E. Ambassador Hogan mentioned the policy focus towards: economic growth  through business support programs offered by US Government in such sectors as agriculture, ICT, wine sector, creating industries. He also underlined the importance of the textile development in Moldova and support provided by the US Agencies for this sector.
The Head of EU Delegation to Moldova, Mr. Peter Michalko reiterated the importance of the Association Agreement and DCFTA implementation in the context of the EU Vector of the country aimed at boosting economic growth and welfare in Moldova. EU Ambassador focused on the imperative to continue the effort for the structural reforms implementation in area of Justice and Rule of Law, ensure investigation of the Banking sector fraud, commit to the prevention and combating of the money laundering regulatory agenda, freedom of media, transparency of financial sector, adjustment of the Moldovan educational system to the current and emerging needs of the labor market so as to foster employability and entrepreneurship, addressing issues related to customs evaluation, export of walnuts, quota utilization and ensuring a functioning mechanism in this regard, waste management implementation in practical terms,  adjust Moldovan legislation and practices related to certification for the import of nonfood products from EU, etc.
Both Ambassadors emphasized the support provided and the need to ensure a transparent election process  in the context of upcoming elections in Moldova.