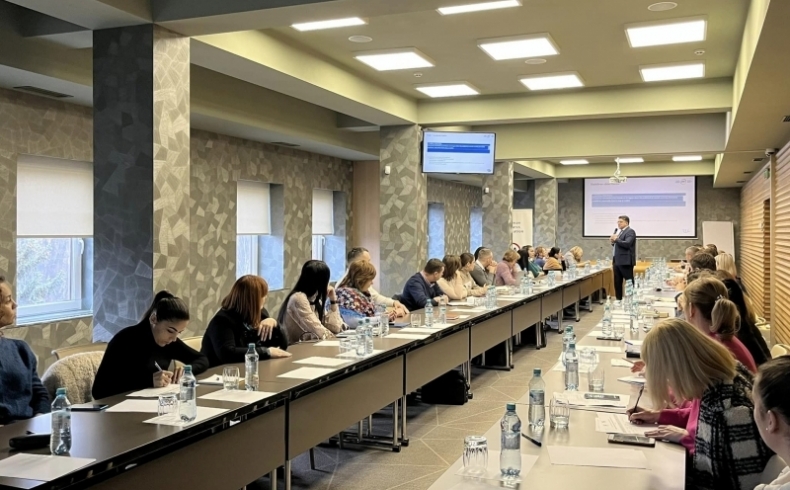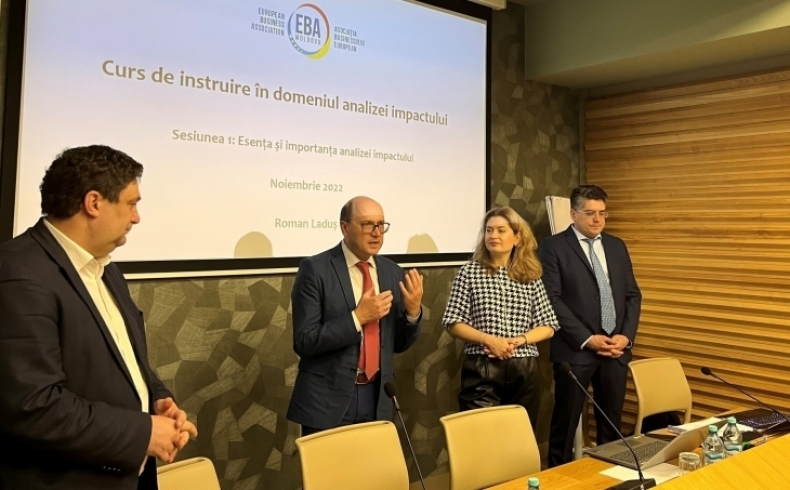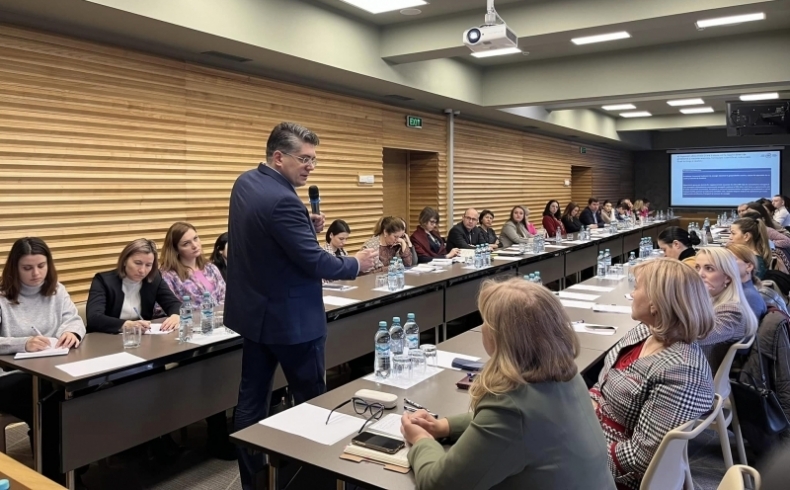 During November 22-24, EBA organized the Regulatory Impact Analysis Training Course.
The purpose of the training course, organized in its 5th edition, is to strengthen the capacities and knowledge of civil servants whose activity is related to the elaboration of the regulatory impact analysis, as well as to raise the awareness of the representatives of the central public authorities and the private sector regarding the importance of creating an applicable legal framework with the principles regulation of entrepreneurial activity.
The training course was presented by Roman Ladus - international expert in regulatory impact analysis.
The program was launched by Roman Cazan - Deputy General Secretary of the Government, Mariana Rufa - CEO of EBA, Vladislav Caminschi - CEO of the National Confederation of Employers from the Republic of Moldova.

A short video after its organization, can be viewed here:
https://www.facebook.com/eba.moldova.md/videos/835879961028702