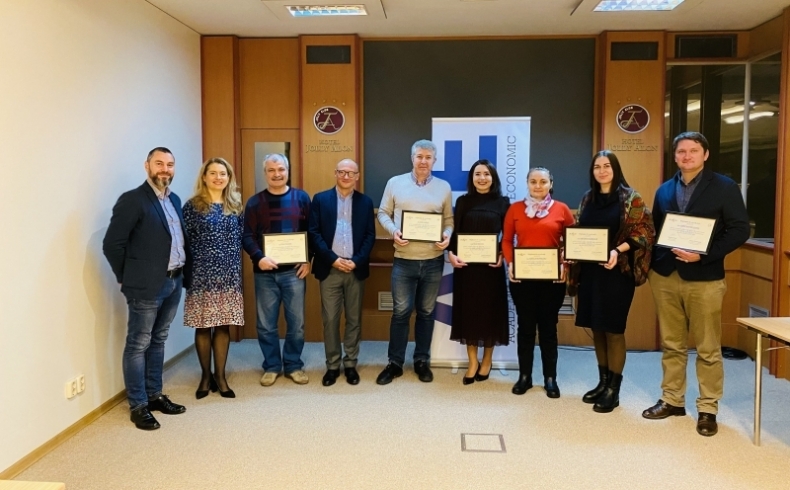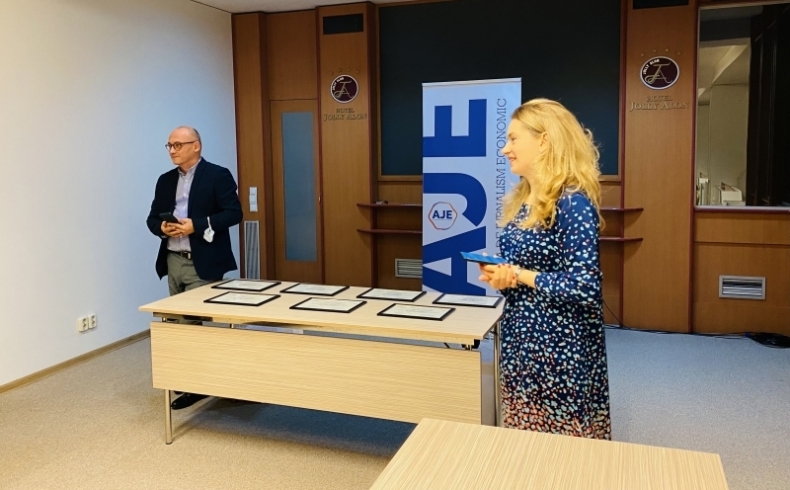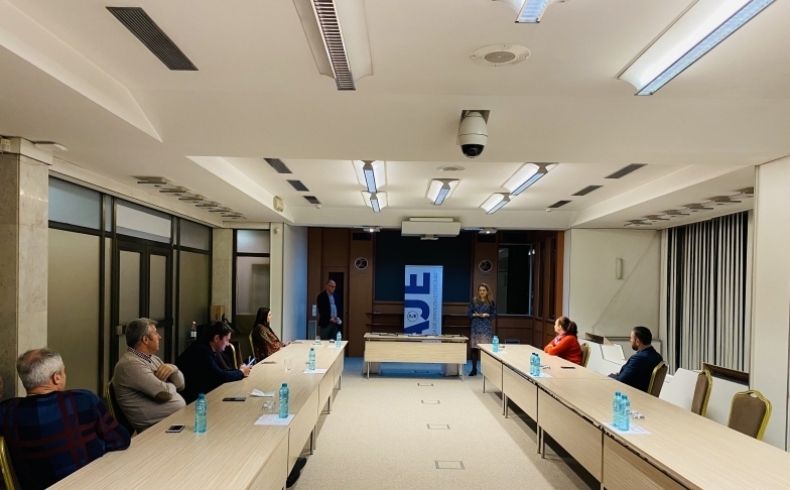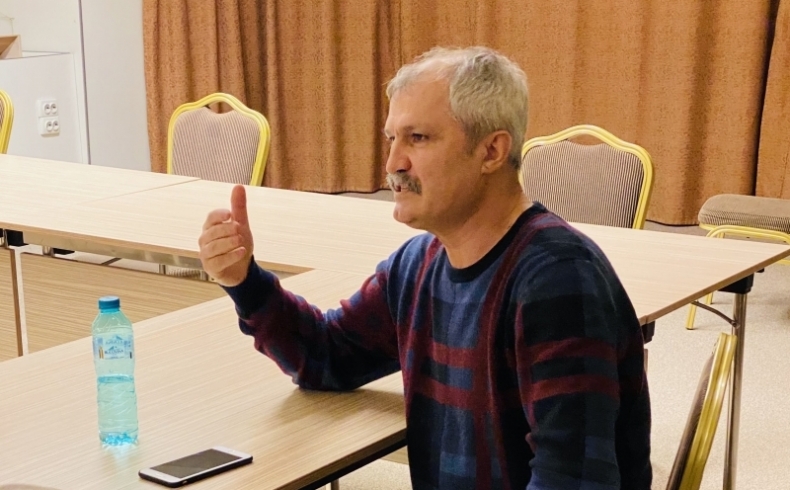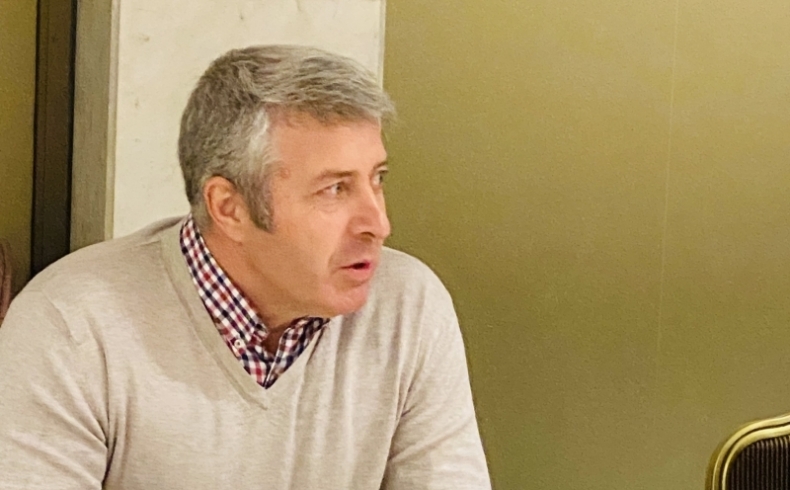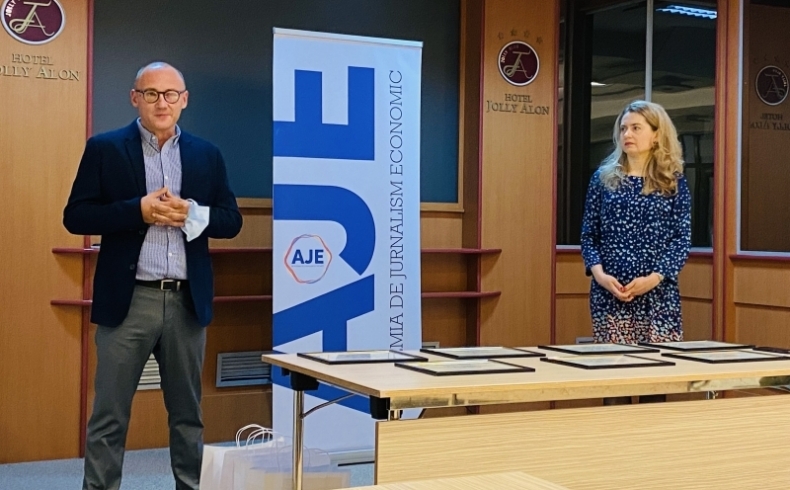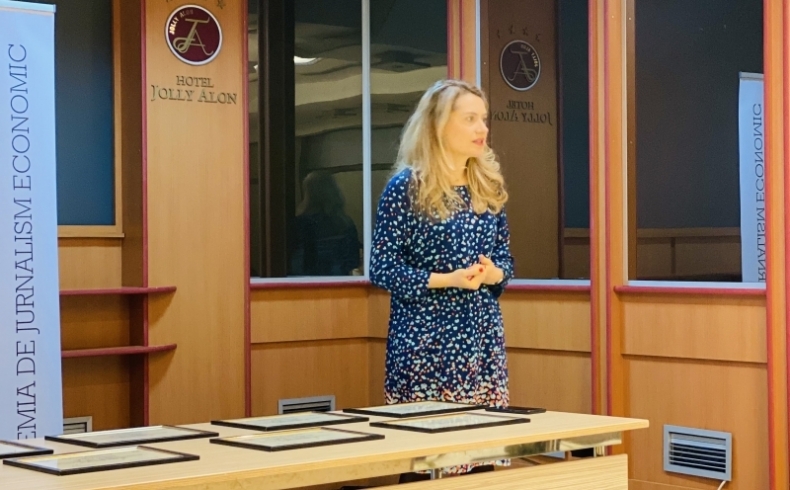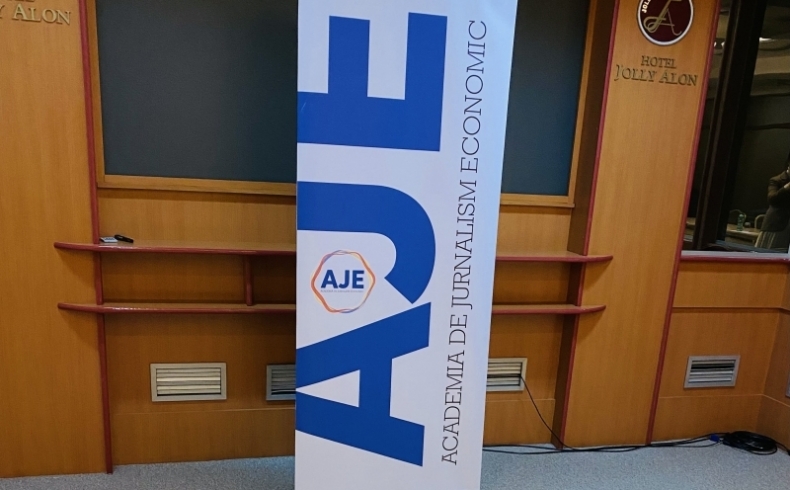 On December 13, EBA finalized the program for the current year with the awarding of diplomas and symbolic gifts, but which can be used in journalistic documentary work, for the most active participants of the Academy of Economic Journalism.
Mariana Rufa, Executive Director of the European Business Association Moldova, thanked the participants for their constant interest, the speakers for the instructive presentations, and, of course, the program partners for their support (Vitalie Condratchi, Steluta Andreeva). 
In 2021, 10 information sessions were organized for journalists specializing in economic issues, discussing topics such as cybersecurity, the digital agenda, the reform of the prosecutor's office, policies to promote renewable energy, the international capital market, the Government's priorities for environmental development business, environmental priorities, etc.
The Academy of Economic Journalism is a project implemented by the European Business Association (EBA Moldova), with the support of its members, which aims to provide journalists with cheap access to information of public interest in order to stimulate quality journalism. This year, in addition to the public discussion meetings, AJE is planning a study visit to Bucharest for the most active participants.