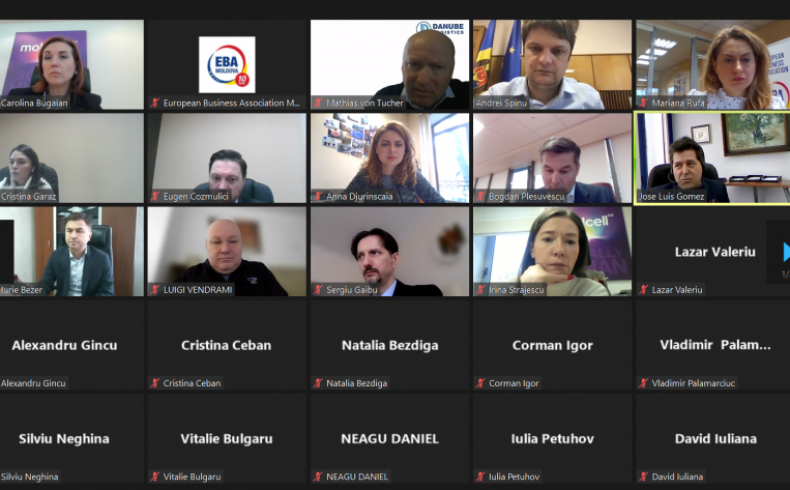 On March 1st, EBA organized an online meeting with Mr. Sergiu Gaibu, Minister of Economy and Mr. Andrei Spinu, Deputy Prime Minister, Minister of Infrastructure and Regional Development.
The goal of the meeting was to communicate and address issues raised by EBA Members in the context of escalating conflict in Ukraine.
Based on the proposals and issues discussed, EBA prepared an Position Paper, which was submitted to the relevant institutions.