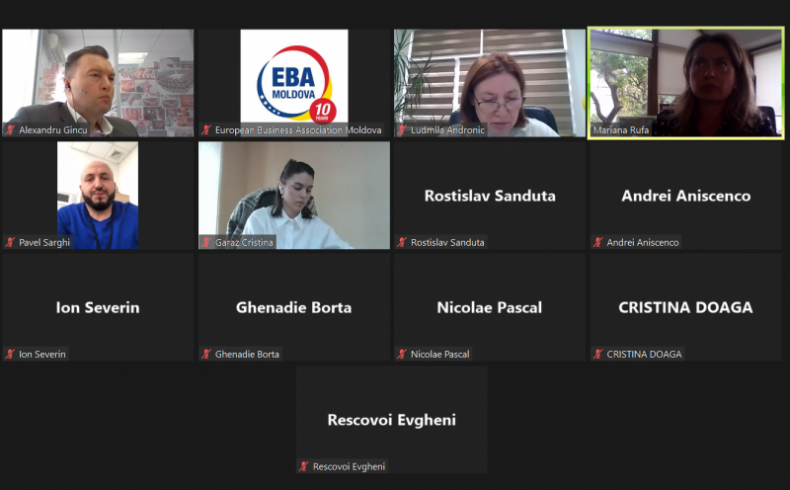 On October 11, EBA organized a technical meeting with its members, in order to develop a common position for the evolution of the discussion on REP (Extended Producer Responsibility).
The meeting was coordinated by Mrs. Mariana Rufa, Executive Director.
This event is organized with the financial support of European Union and co-financed by Sweden through East Europe Foundation within the Project "Local civil society contributes to inclusive and sustainable economic development in Moldova".