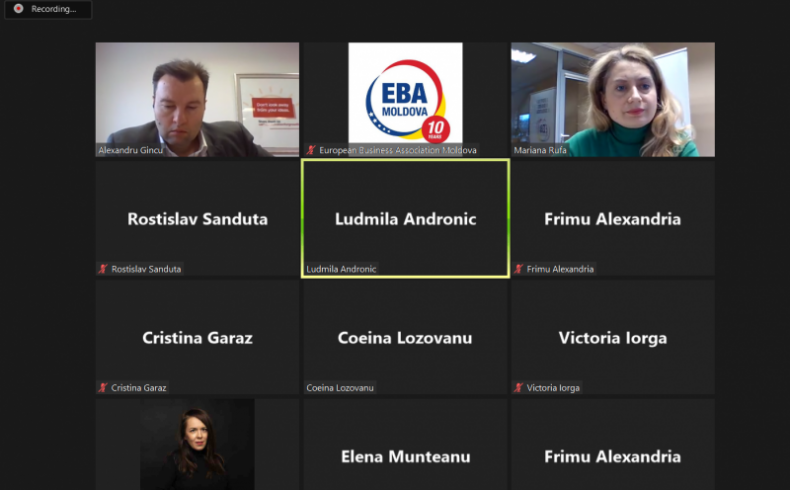 On 16th of December, EBA organized the meeting of the Agriculture and Environment Committee.
The topic addressed during the meeting was the discussion of the provisions of Law no. 231/2010 on internal trade in the light of the legislative initiative related to the transposition of DE No. 633/2019.
The meeting of the Committee is chaired by Alexandru Gincu, Manager of Public Affairs and Communications, Coca-Cola HBC Moldova.
The meeting was coordinated by Mariana Rufa, EBA Executive Director.