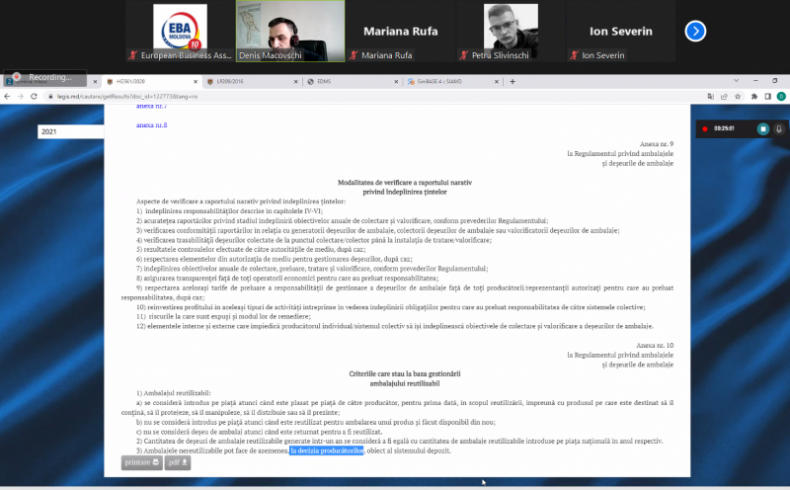 On February 28, EBA organized the meeting of the Committee on Agriculture and the Environment.
The goal of the meeting was to discuss the shortcomings regarding the implementation of the draft order regarding the approval of the List of packaging for which the "deposit" system will be applied, elaborated by the Environment Agency, identified by the business environment.
The meeting was also attended by Mr. Denis Macovschi, Senior Specialist of the Environmental Quality Monitoring Department of the Environment Agency, for which we respectfully thank him.
The meeting of the Committee was chaired by Alexandru Gincu, Manager of Public Affairs and Communications Coca-Cola HBC Moldova.
The meeting was coordinated by Mrs. Mariana Rufa, EBA Executive Director.