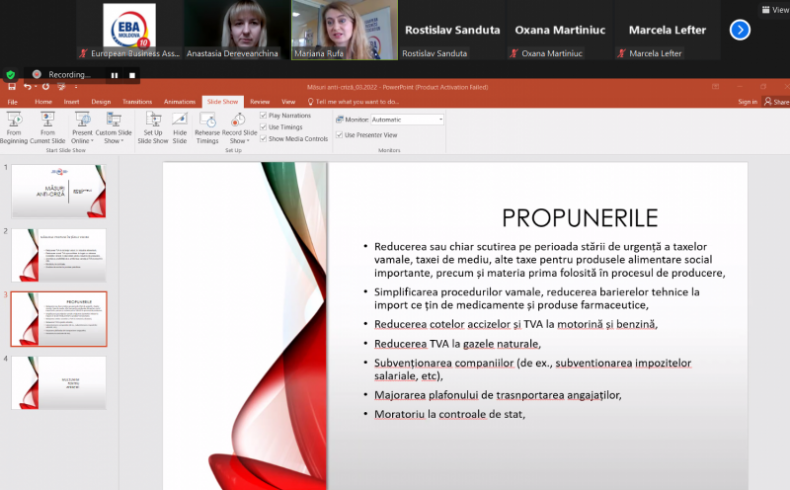 On March 17th EBA Members reconvened in the Expanded Tax and Customs Committee to address the immediate issues faced by the EBA Members under the current context.
This is the 3rd meeting of this type since February 24th and most of the issues have been successfully considered by the Government Authorities.
The meeting was moderated by 
Anastasia Derevyankina
, Chair of the EBA Tax and Customs Committee, 
Pwc Moldova
, 
Anna Djurinscaia
, EBA Financial and Tax Manager and 
Mariana
 Rufa EBA CEO.
The issues raised at the meeting will be communicated to the relevant Government Authorities for immediate actions.
The meeting was organized in the context of the new initiative launched by the EBA Team aimed to address immediate needs of EBA Members and business community: 
E
mergency
B
usiness
A
id -
EBA.