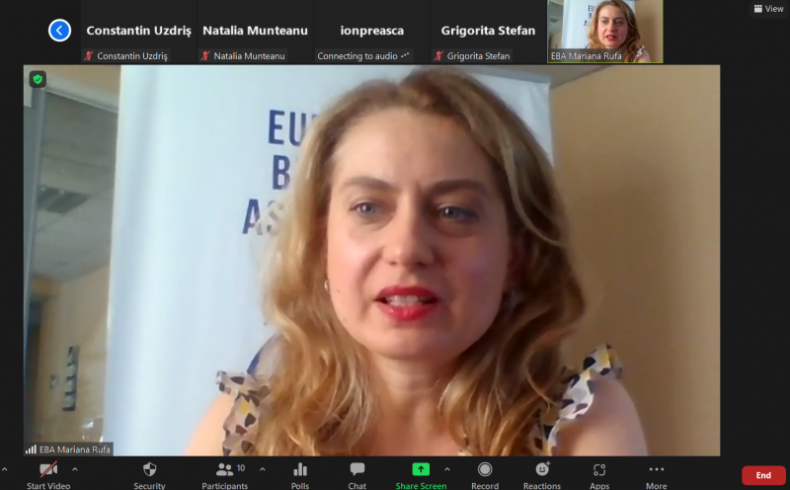 On September 16, EBA organized the session #4  of the Academy of Economic Journalism, entitled "Amendments to the Prosecutor's Law and their Impact on Reducing Corruption and Economic Development."
The session took place in Chatham House format.
The Academy of Economic Journalism is a project implemented by the European Business Association (EBA Moldova), with the support of its members, which aims to provide economic journalists with access to information of public interest in order to stimulate quality journalism. This year, in addition to the public discussion meetings, AJE is planning a study visit to Bucharest for the most active participants.