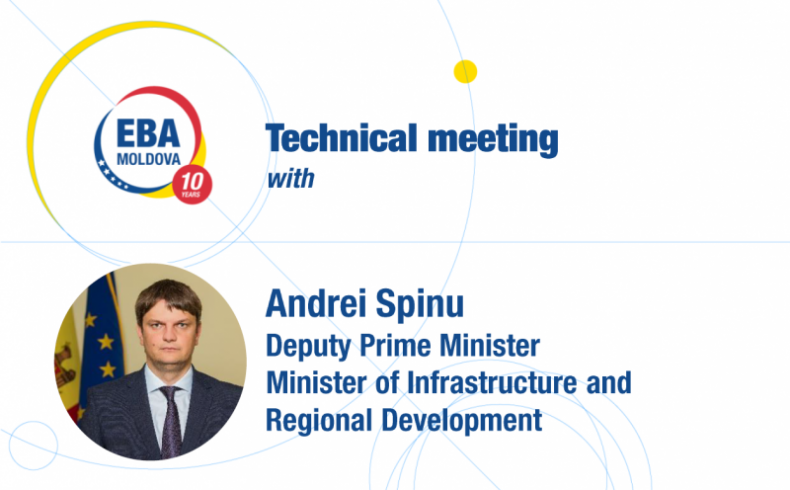 On December 2nd, EBA participated at the meeting with Mr. 
Andrei Spînu
, Deputy Prime Minister, Minister of Infrastructure and Regional Development and the Ministry team.
EBA has presented a roadmap of priority actions to be considered by the Ministry as a matter of urgency and for which EBA is happy to offer its best international expertise and best practices.
The Ministry expressed openness to consider all the issues raised by the EBA Members.
The meeting is organized following the EBA Policy Priority Direction – Ensure Development of Renewables Market in Moldova and the event organized in this regard – Green Energy Dialogue.
EBA was represented by EBA President, Mr. 
Jose Luis Gomez Pascual
, Country Manager 
Premier Energy Moldova
 and EBA Members from Energy and Renewables Sectors.