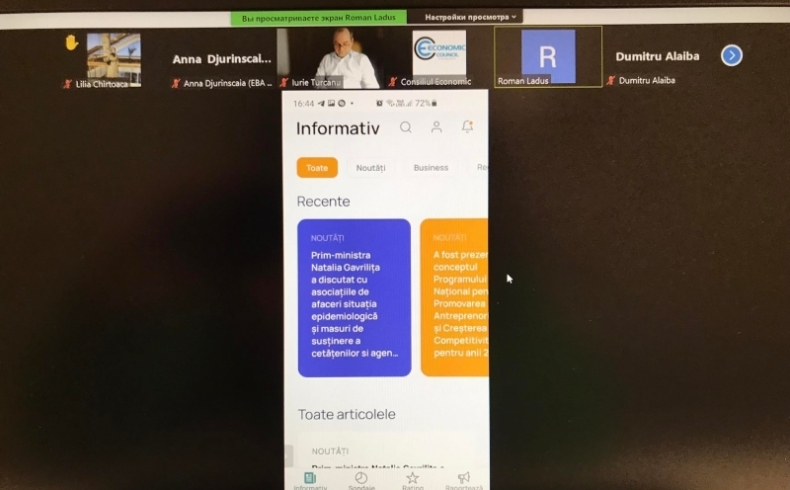 On January 25, EBA participated in the first meeting of this year of the Consultative Council for the Digitization of the Economy (iConsiliu) held on the platform of the Economic Council under the Prime Minister of the Republic of Moldova.
During the meeting, the most important aspects and achievements regarding the implementation of the Package 1 of legislative acts for the digitalization of the economy, regarding the promotion of digital notarial services for the business community, as well as the preparation of the e-commerce legislative package were reviewed.
EBA was represented by Anna Djurinscaia, CFO and Fiscal Policy Manager.