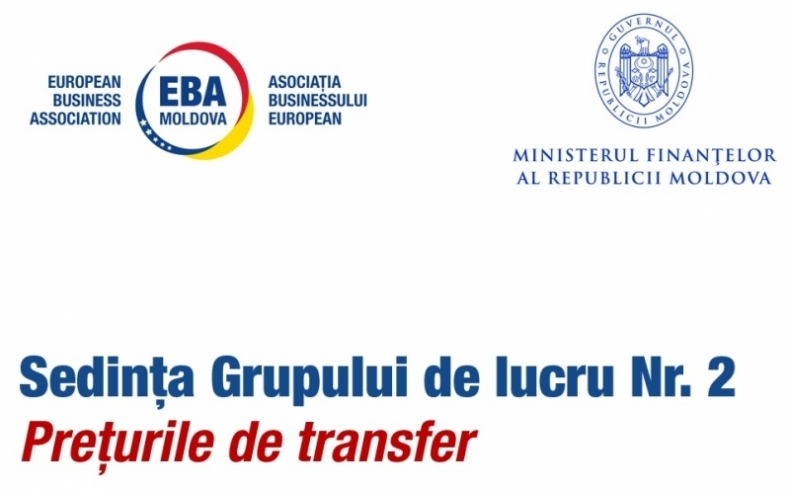 On April 28, 2023, the first meeting of Working Group No. 2 on Transfer Prices, created on the platform of the Ministry of Finance and chaired by Mrs. Olga Golban, State Secretary of the Ministry of Finance of the Republic of Moldova.
EBA was represented by Mr. Pavel Sarghi, partner at Saiph Consulting House, Ms. Sandra Dolghii, Tax Policy Manager, Ms. Diana Ilicciev, Chief Accountant, Victoriabank, President of the EBA Taxation Committee and Ms. Valentina Popescu, Tax Consultant Manager, Grant Thornton Moldova.
Pavel Sârghi, as EBA's main consultant in the field of transfer pricing, presented the most important topics on the implementation of the "Transfer Pricing" concept in the Republic of Moldova, including:
- Identification of the primary documents to be drawn up for their presentation in the Transfer Pricing File;
- Subjects obliged to draw up the File on transfer prices;
- The types of transactions subject to verification through the provisions of the Transfer Prices;
- The amount of transactions that will be documented for the presentation of the Transfer Pricing File.