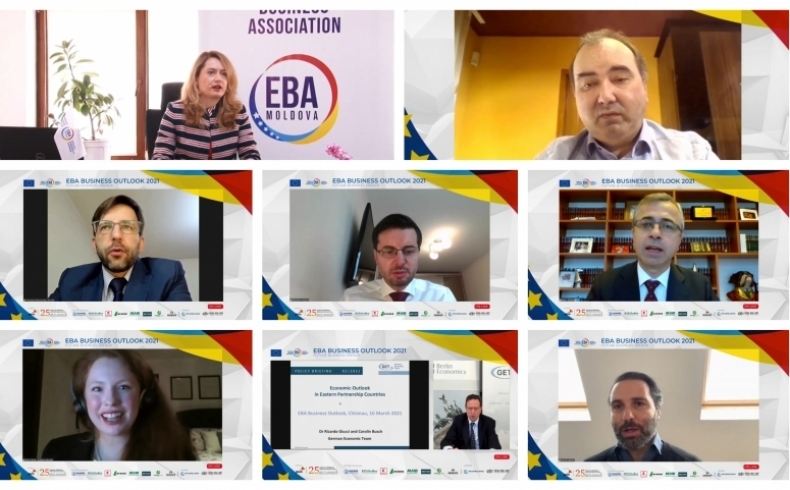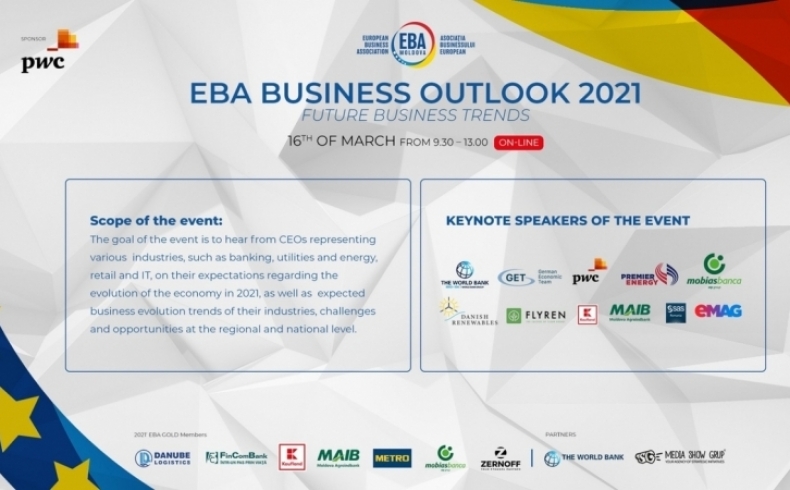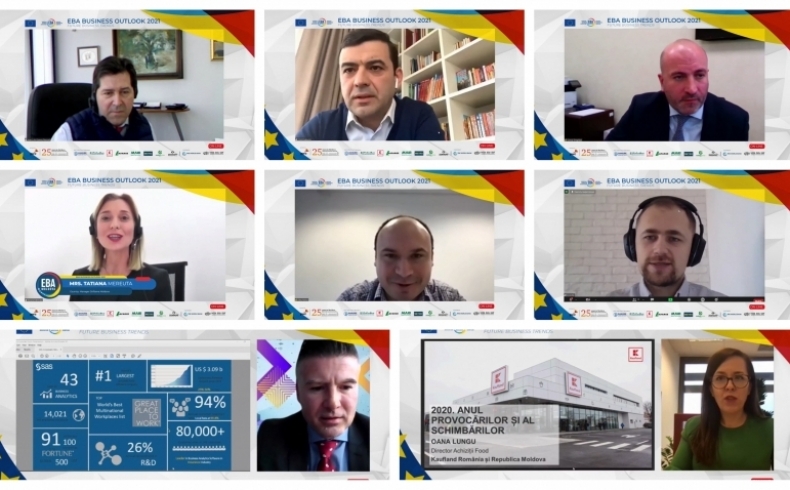 On 16th of March, EBA Moldova is organized in partnership with World Bank and Media Show Group With the support of European Union and PwC Moldova, the online event EBA Business Outlook 2021.
The aim of the event was to present the key business trends from the point of view of International and Local Businesses CEOs representing important industries in Moldova, as well as illustrate the macroeconomic situation in the region as well as future perspectives for the country.
Speakers of the event were representatives of World Bank, German Economic Team, PwC, Premier Energy, Mobiasbanca, Danish Renewables, Fly Ren Development, Kaufland, Moldova Agroindbank, eMAG.
Audience: Representatives of the business community, public institutions, diplomatic community, development partners, business associations, media.
The registration of the event can be watched here: https://www.privesc.eu/Arhiva/94018/