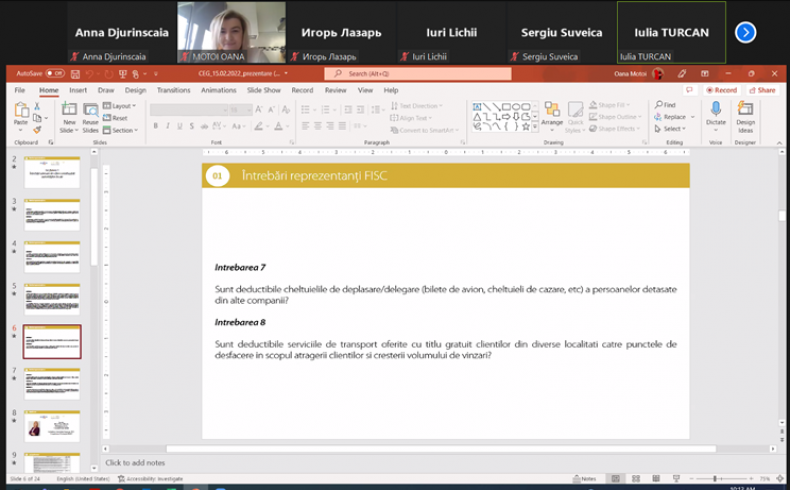 On February 16th, the European Business Association (EBA Moldova) in partnership with Cromwell Evan Global organized the practical webinar "Closing of the Financial Year 2021. Completion of the VEN12 Declaration".
The practical seminar aimed to address the following topics:
Particularities on the changes applicable in 2021:
- Special rules regarding the determination of the income tax for the year 2021;
- Evidence and calculation of fixed assets wear for tax purposes;
- Peculiarities of deduction of wear and tear for income tax purposes;
- Closing of the 2021 fiscal period and how to complete the Income Tax Return (VEN12).
The special guests were the representatives of the State Fiscal Service, who shared the position of the SFS on the mentioned topics.
The webinar was attended by over 50 companies and banks, EBA members.
Webinar Speaker:
- Oana Motoi - Managing Partner, Cromwell Evan Global.