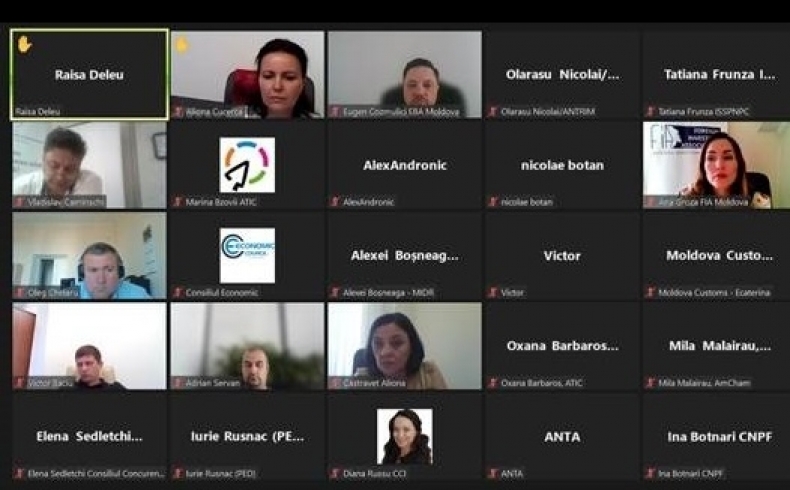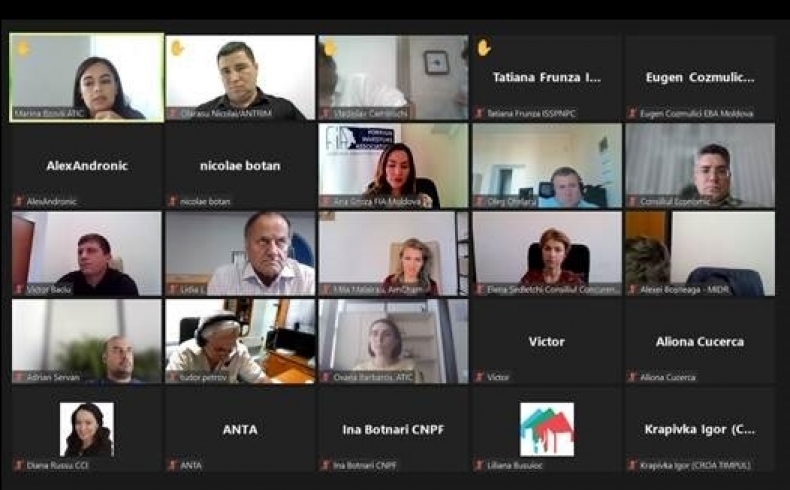 The online meeting organized on the Economic Council platform next to the Prime Minister of the Republic of Moldova, within Working Group no. 3 "Stimulation and maintenance of private investments", to present and discuss the projects of normative changes in several sectors of the economy (public procurement, commodity exchanges, construction and urban planning, trade and consumer protection, legislation in relation to the business environment, rural tourism, occupational health and safety, road transport, public key certification):
- Deregulation package no. 4 (various changes to laws),
- Deregulation package no. 5 (various changes to Government decisions).
The projects are promoted by the Ministry of Economic Development and Digitalization of the Republic of Moldova, with the support of the Secretariat of the Economic Council under the Prime Minister and with assistance from the projects of the United Nations Development Program and at the proposal of business associations.