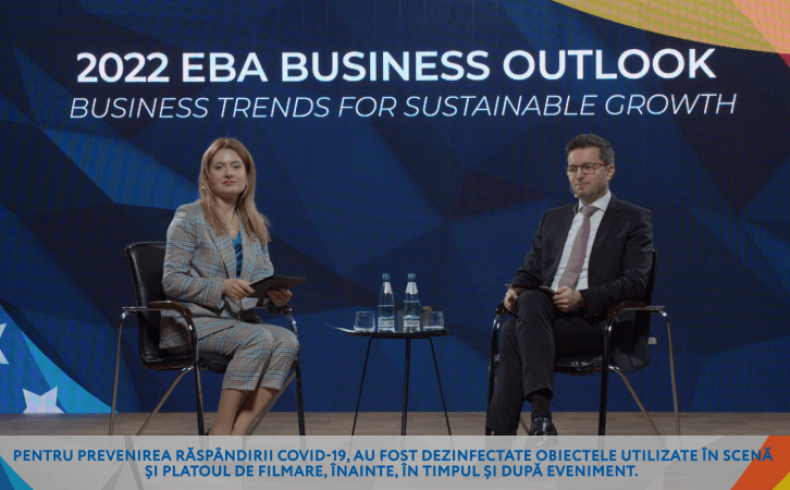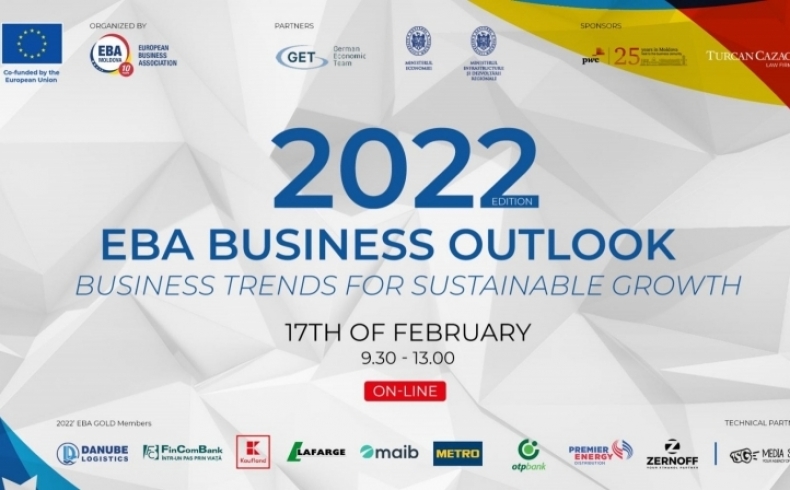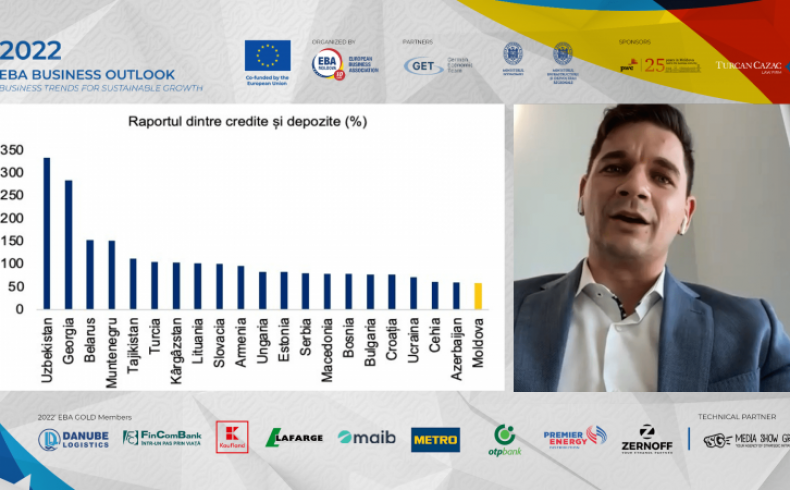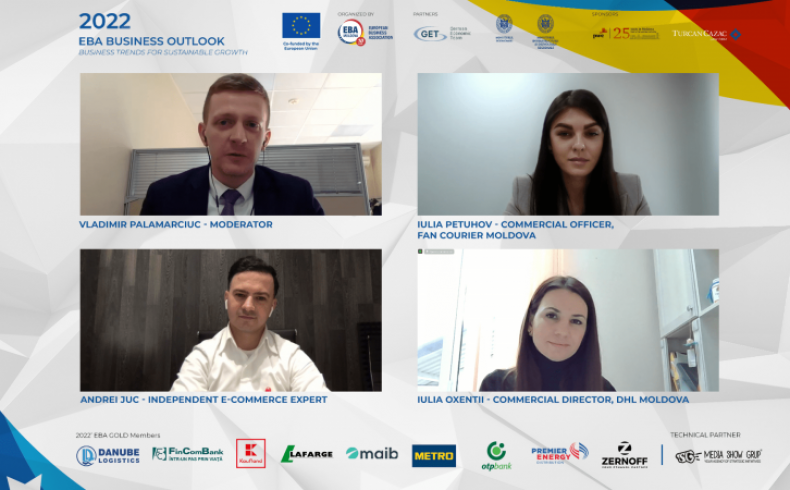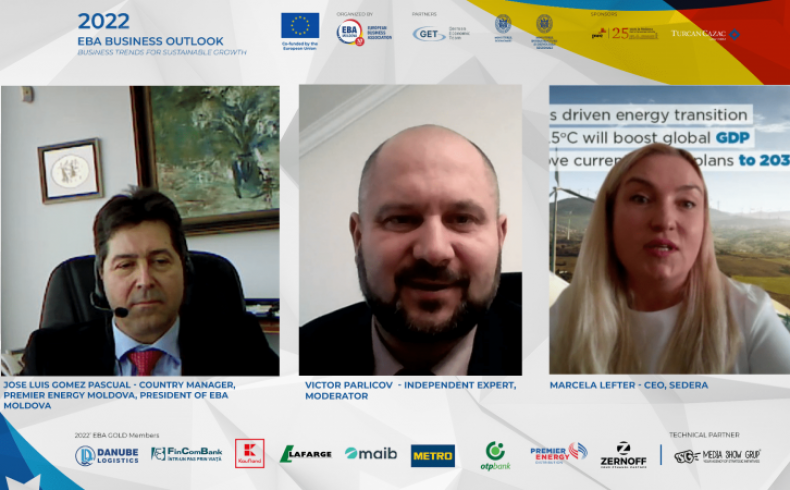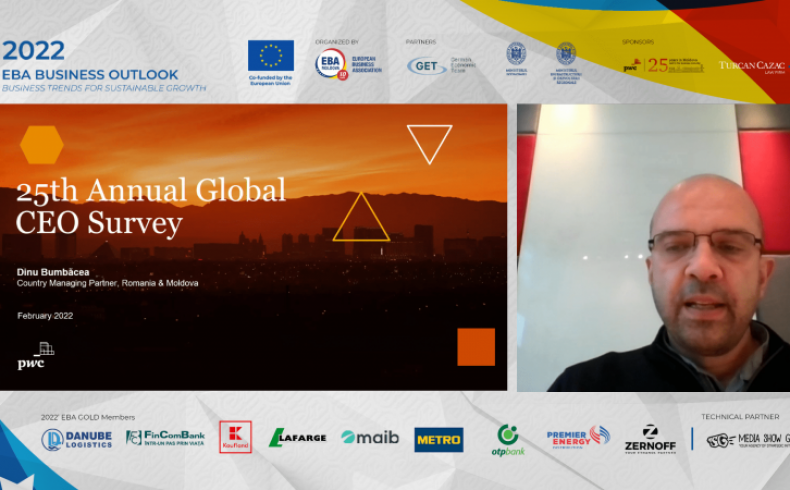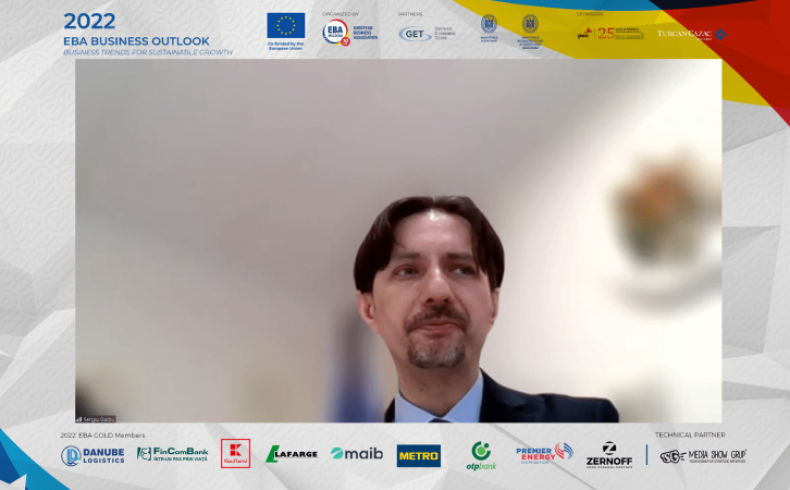 On 17th of February, EBA organized the EBA Business Outlook 2022 Event.
This Event was organised with the financial support of the European Union.
Sponsors of the event were PwC Moldova and Turcan Cazac Law Firm.
Partners: German Economic Team, Ministry of Economy, Ministry of Infrastructure and Regional Development
THE GOAL of this event was to share the outlook and best projections for the upcoming period on the Global and Regional level as well narrowing down the projections for Moldova in such areas as:
Economic outlook
Financial Market
Energy and Renewables
E-commerce
Value Chain
Digitization
THE SPEAKERS of the event will be representatives of the Central Public Authorities as well as private sector companies from and outside the country.
As a result of its organization, the conference benefited from a total of over 26,000 views on the social media platforms of EBA, the European Union Delegation and other partners.