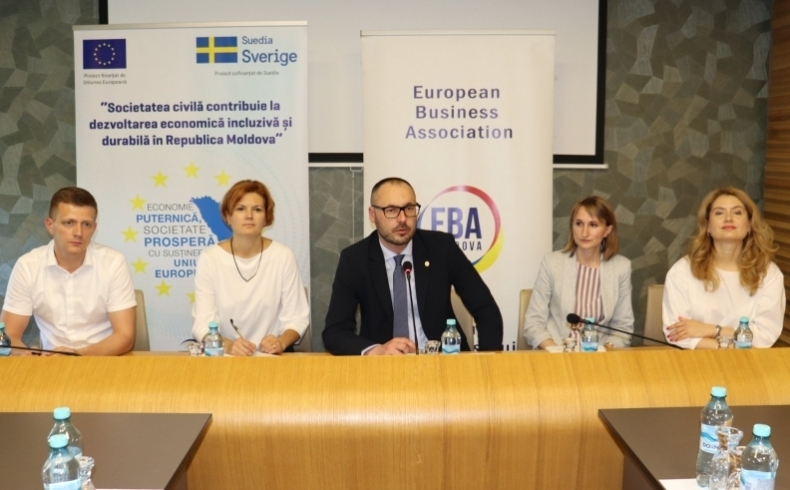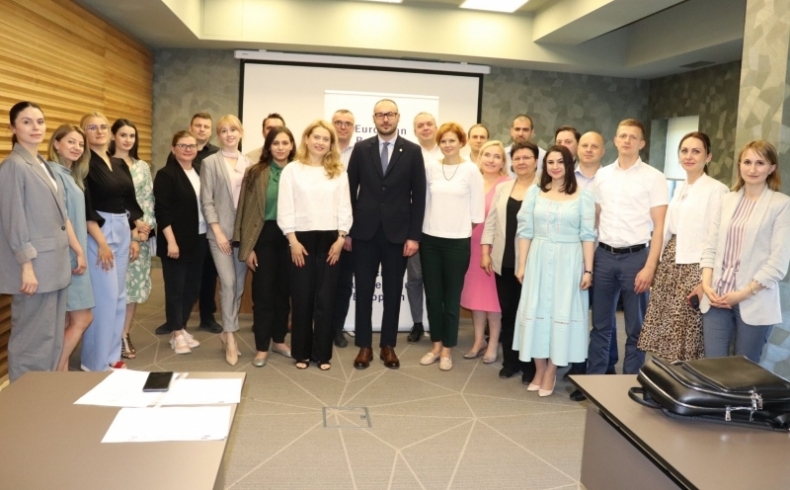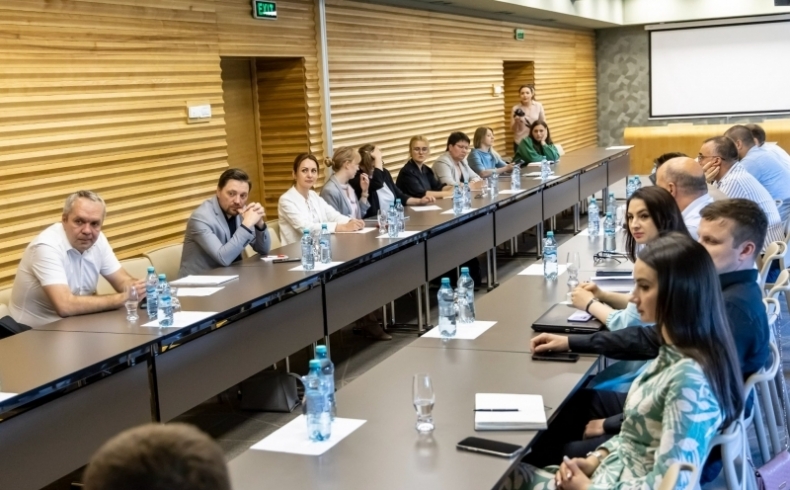 On 14 June, the EBA held a working meeting with Mr Sergiu Litvinenco, Minister of Justice and EBA members.
During the meeting were addressed the issues in the field of justice and the rule of law that companies face.
Following the discussions and topics addressed, it was decided to re-activate and create 2 working groups in the field of GDPR as well as in the field of digitization.
This activity was carried out by the European Business Association with the financial support of the European Union and co-financed by Sweden through the Eastern European Foundation within the project "Civil society contributes to the economic, inclusive and sustainable development of the country!"