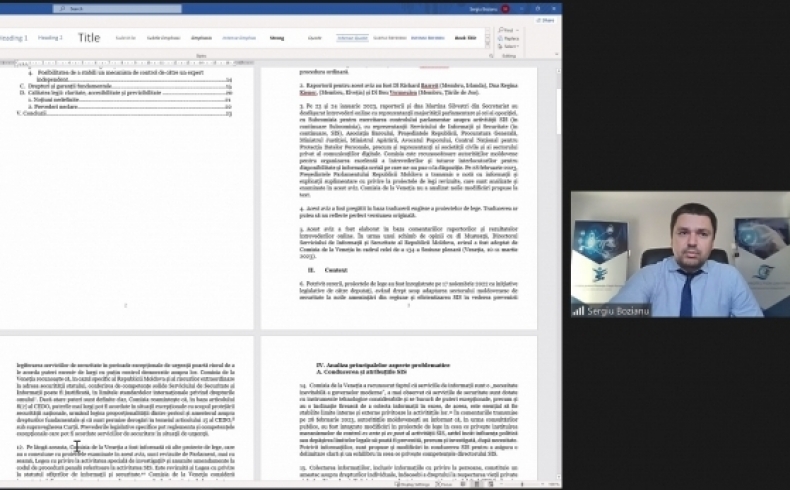 On May 11, EBA organized the meeting of the EBA Committee on Digitization, Trade and the Regulatory Framework chaired by the Co-Chairman of the Committee Mr. Sergiu Bozianu, Director, Data Protection Law Firm.
45 representatives of the EBA community took part in the discussions.
Committee Coordinator Mr. Eugen Cozmulici, Policy and Advocacy Manager.
Following the holding of several rounds of public consultations on the parliamentary platform of a series of legislative initiatives, the status and evolution of the development of amendments was presented, as well as the level of connection to community legislation on the following projects, resulting from the participation of EBA community representatives within the Working Groups:
- Draft SIS Laws (420, 421 and 422);
- GDPR draft laws;
- Project No. 100 of 12.04.2023 regarding access to information of public interest.