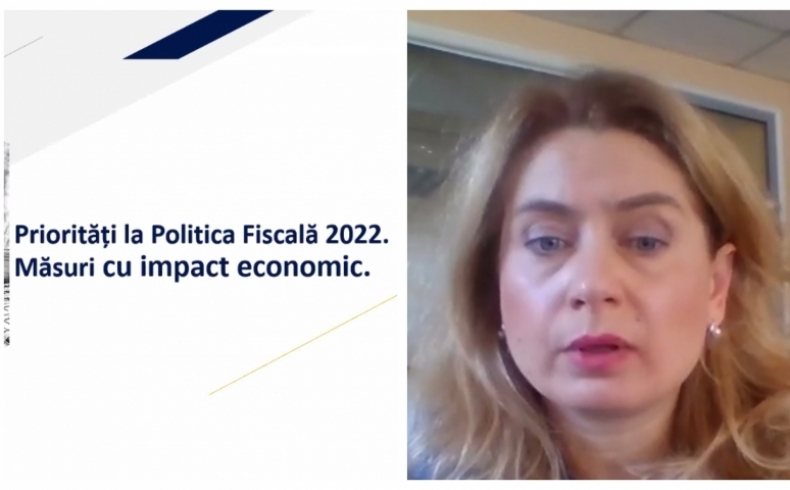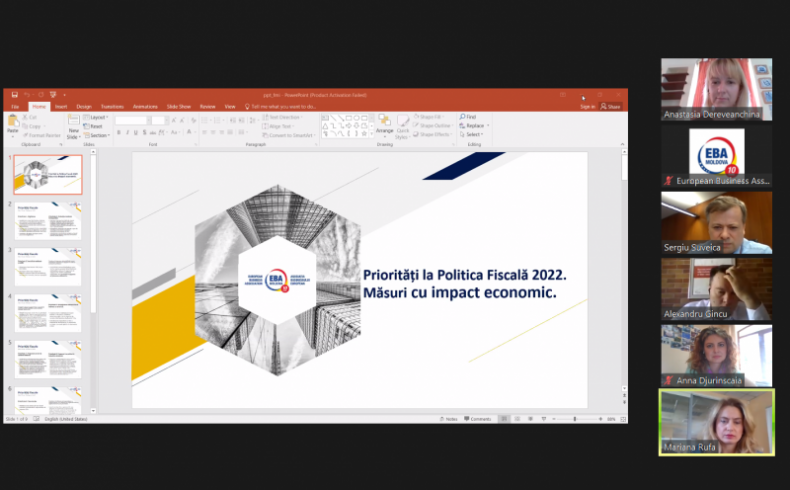 On September 13th, EBA organized the preparatory meeting of the EBA Fiscal Committee on the priority proposals for the Fiscal Policy 2022 as well as more strategic proposals related to economic development.
The meeting was organized in the context of the appointment of the new Resident Representative of the International Monetary Fund, Mr. Rodgers Chawani, and the preparation of an IMF mission.
The meeting was chaired by Anastasia Dereveanchina, Senior Manager of PwC Moldova, Lead of Tax & Legal practice, Chair of EBA Tax & Customs Committee.