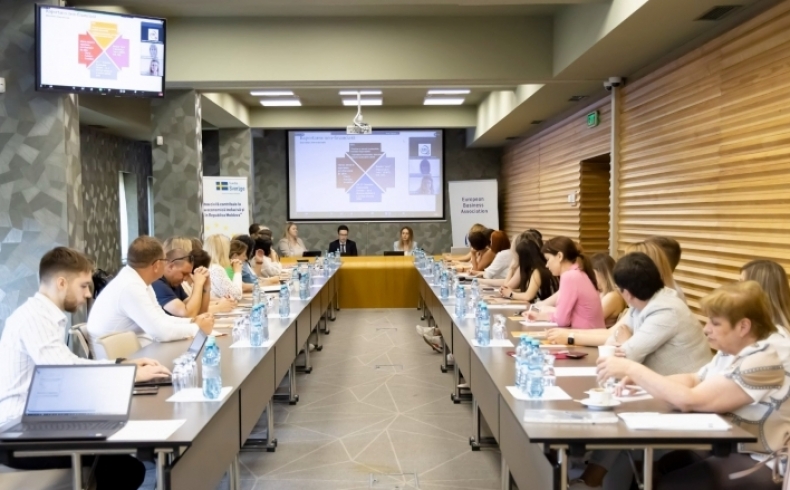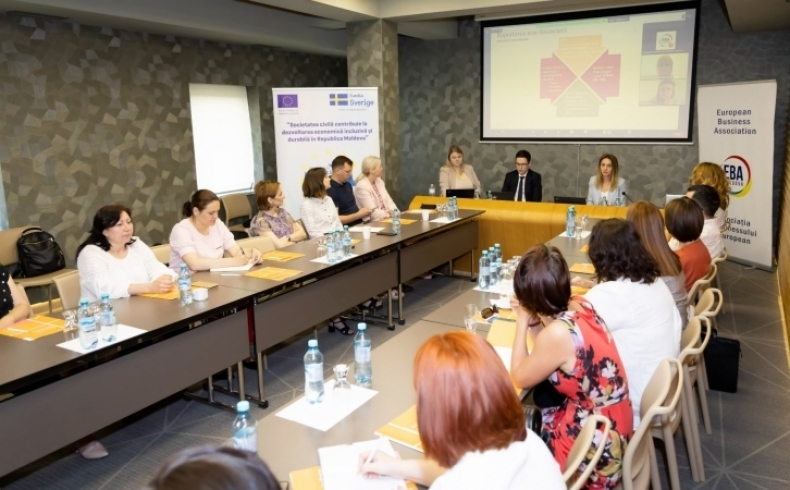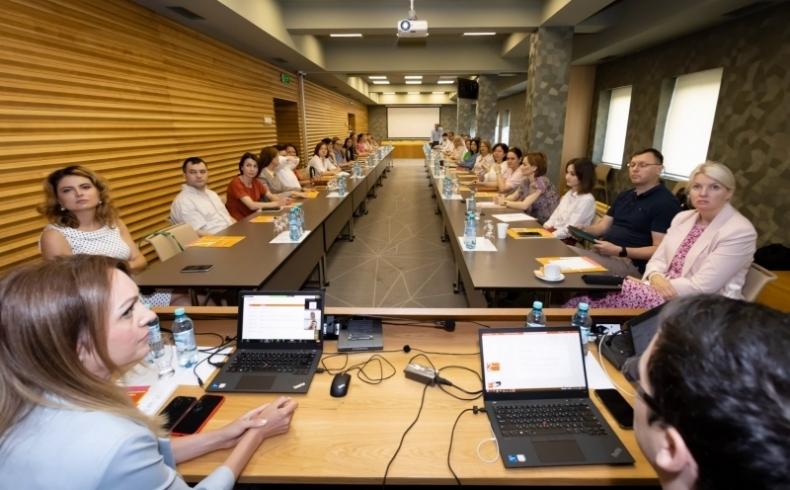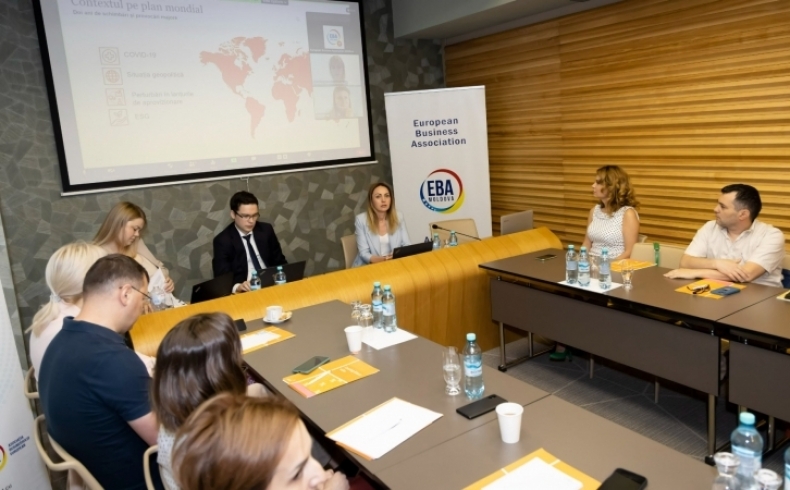 On June 22 at the EBA Academy Seminar organized in partnership with PwC Romania and Moldova were discussed the latest national and international legislative developments related to non-financial reporting: Non-financial reporting - what companies in the Republic of Moldova need to know.
Speakers are the experts from PwC Romania and Moldova:
- Doina Birsan - Partner, Head of the audit department;
- Veronica Stirbu - Manager, Department of tax consulting services;
- Anastasia Derevianchina - Senior Manager, Lead of Tax & Legal practice;
- Sergiu Ceclu - Assurance Manager;
- Olesea Chirica - Senior Associate, Legal services.
We thank you for the detailed updates provided.
The course was attended by over 40 EBA member companies and regional SMEs.
This activity is organized by the European Business Association with the financial support of the European Union and co-financed by Sweden through the Eastern European Foundation within the project "Civil society contributes to the inclusive and sustainable economic development of the country"