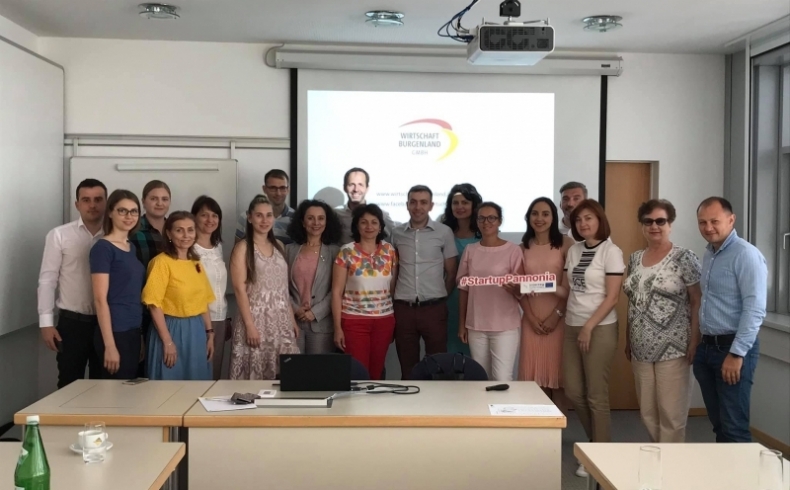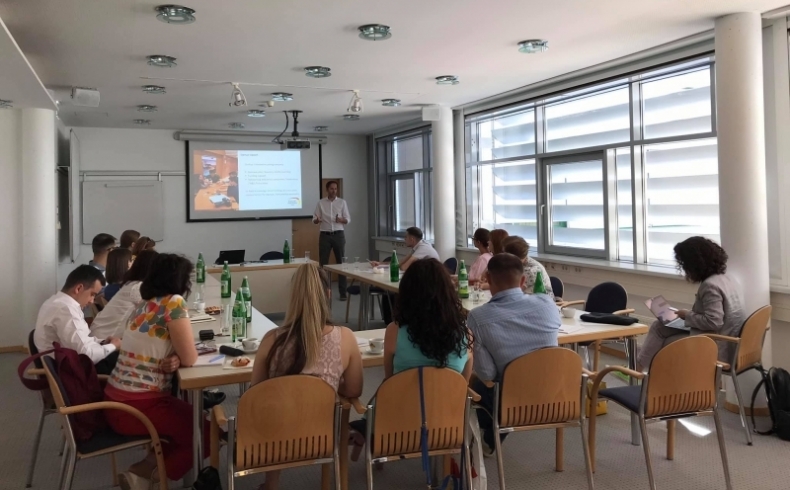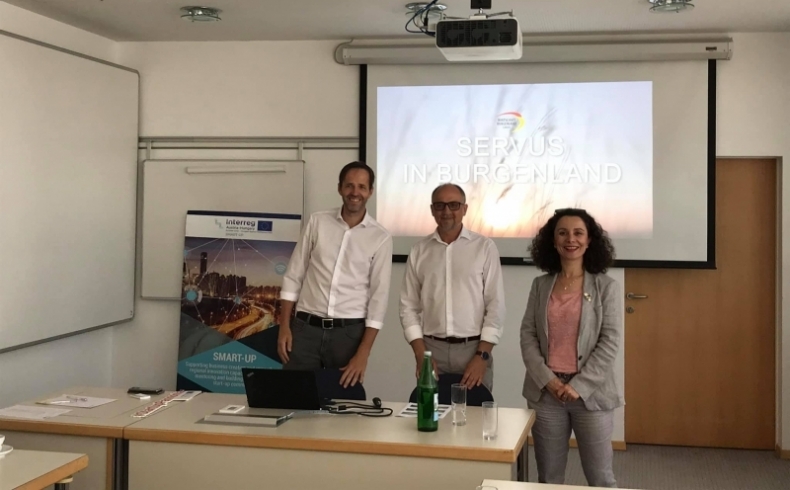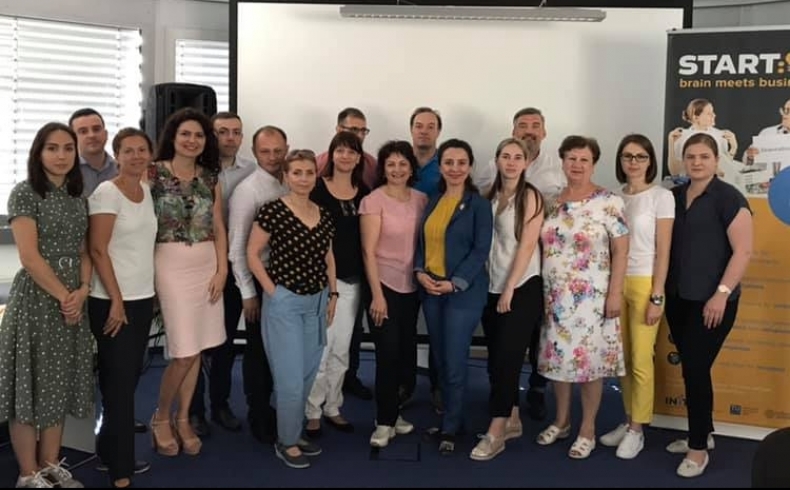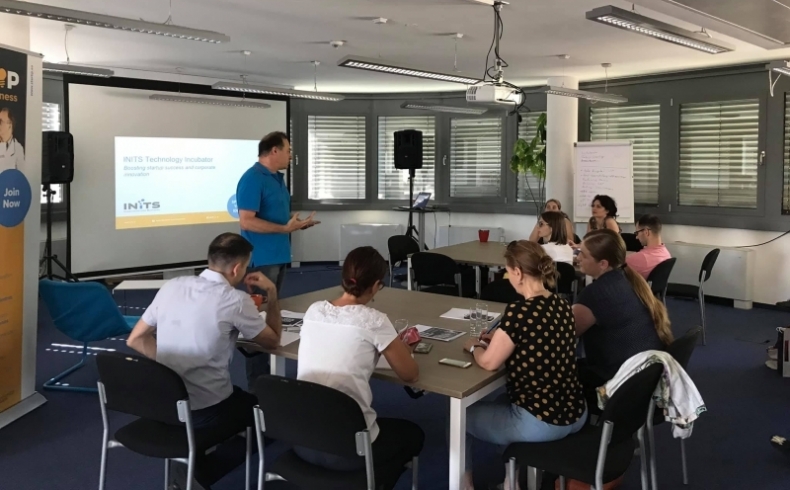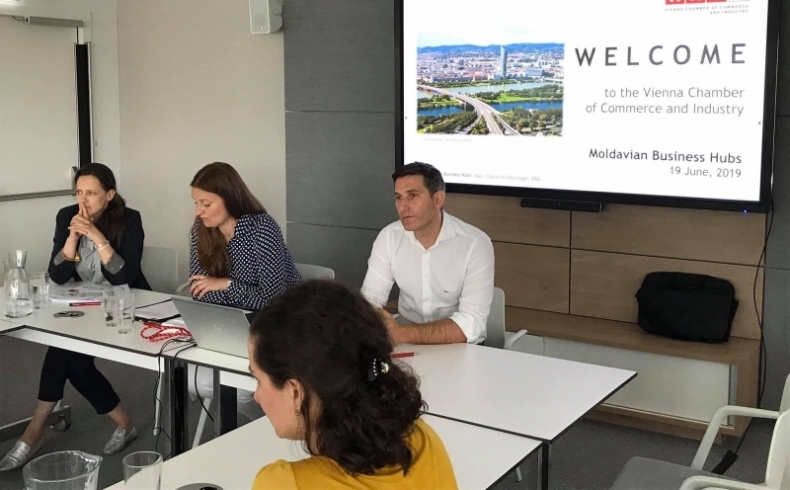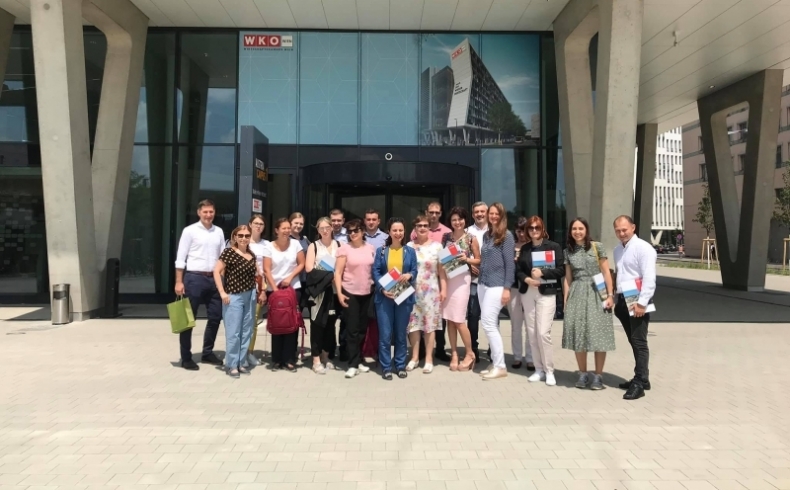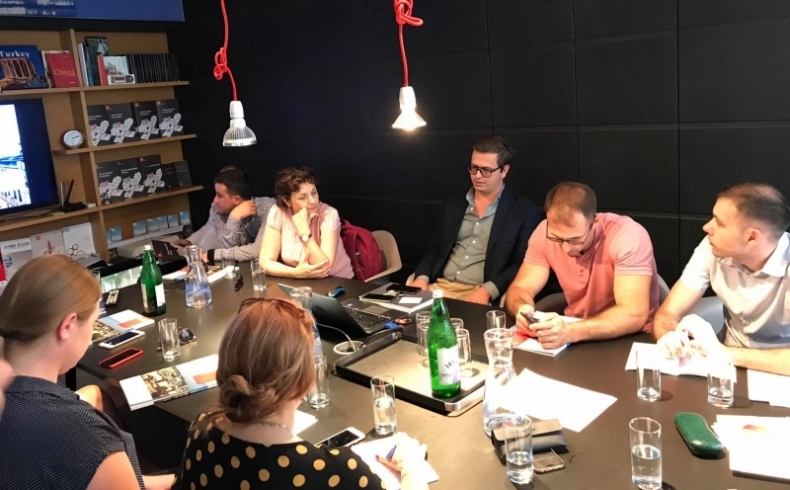 On the period between 18-19 of June, EBA Moldova participated in a business trip to Austria aimed at strengthening the capacities of the 6 regional Business hubs, members of the European Platform for Regional Businesses, in developing business support services in the regions. The whole mission was organised by the EBA team in cooperation with Asetila Koestinger Team in Austria. 
EBA is happy to strengthen the voice of businesses in the regions of Moldova.
The first day started with a visit to Burgenland, Technology Zentrum, Burgenland Campus and LOC -PLACE DIGITAL HUB. 
On 19th of June, the participants visited INiTS, Vienna Chamber of Commerce, Expat Center of the Vienna Business Agency and TAG Talent Garden Vienna.
The study visit was organized with the financial support of the European Union and co-financed by the Sweden through East Europe Foundation within the Project "Local civil society contributes to economic and social development of Moldova."