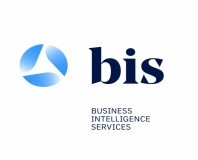 The history of the BIS group began in 2000, when the Intelligent-Services Agency was launched. Through its synergy with the Investment House BIS-Capital, the current group has been established as a full-fledged and fitting entity to proudly follow the mission: assistance for successful businesses. By obtaining excellent results and joining the AMCOR and EBA associations, as well as understanding the dynamics of companies and markets, which have been cultivated for 20 years, BIS has been propelled to the top national consulting companies.
We provide a range of services that are always dynamic and diversified. Throughout our activity we have set up a large number of consulting projects for companies and institutions in Moldova and abroad, in various sectors, such as: IT&C, financing and banking, real estate, hospitality industry, logistics, distribution and trade, agro-food etc., thus developing strong local and international partnerships.
Our core potential and competitive advantage is the BIS team, which is made up of over 10 highly qualified experts, with extensive experience in various fields. They allow us to carry out even the most complex and ambitious projects for our clients. In our activity, the following fundamental values have guided us: integrity of opinions, social responsibility, sustainable solutions with impact and a value of investment that increases over time. In short, BIS, an acronym for Business Intelligent Services, can only be described as a group of enthusiasts and professionals, who have joined forces to pursue a worthy goal: to make up for what they mostly lacked in their career beginnings: good business guidance.