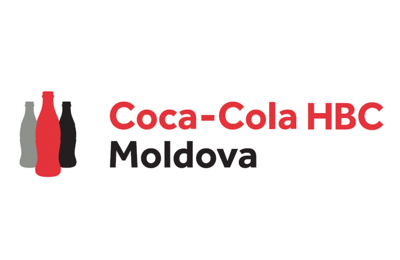 Coca-Cola HBC Moldova was registered in Moldova in 1994.
As of year 2000, Coca-Cola Imbuteliere Chisinau SRL becomes a member of Coca-Cola Hellenic Company Group,
Coca-Cola Hellenic Company is one of the largest bottlers of non-alcoholic beverages in Europe. Operating in 28 countries with a total population of more than 550 million, Coca-Cola Hellenic was created in August 2000 with the merger of the Athens-based Hellenic Bottling Company S.A. with Coca-Cola Beverages plc.
Coca-Cola Hellenic's product line includes carbonated (CSD) and non-carbonated (non-CSD) soft drinks, juices, water, sports and energy drinks, and ready-to-drink beverages such as teas and coffees.
With a geographical range that stretches from the Republic of Ireland to the eastern-most parts of Russia, and from Estonia to Nigeria, Coca-Cola Hellenic is focused on meeting the demands and local tastes and cultures of all its markets.
The key ingredient in the company's performance is the commitment, enthusiasm and total dedication of every management member and of the more than 41,000 Coca-Cola Hellenic employees. Coca-Cola Hellenic is committed to cultivating a diverse, rewarding culture that encourages people to develop to their fullest potential.