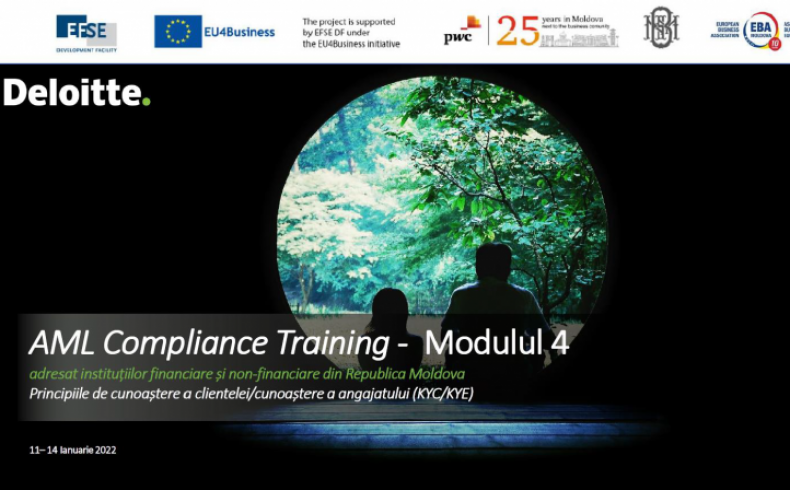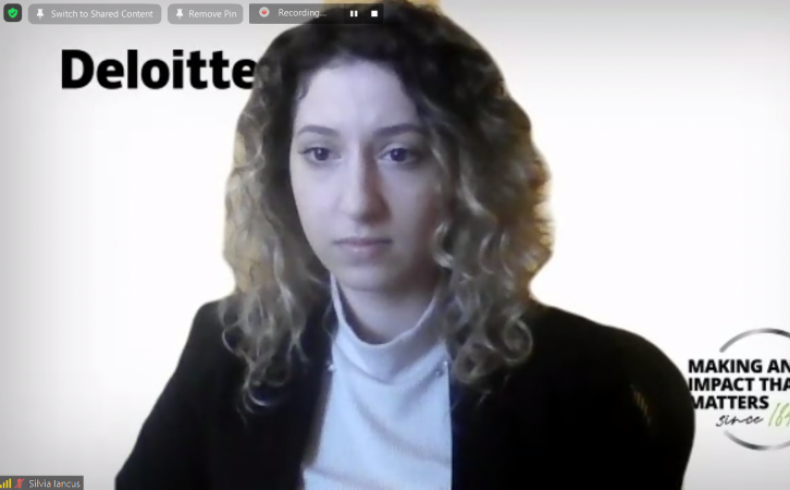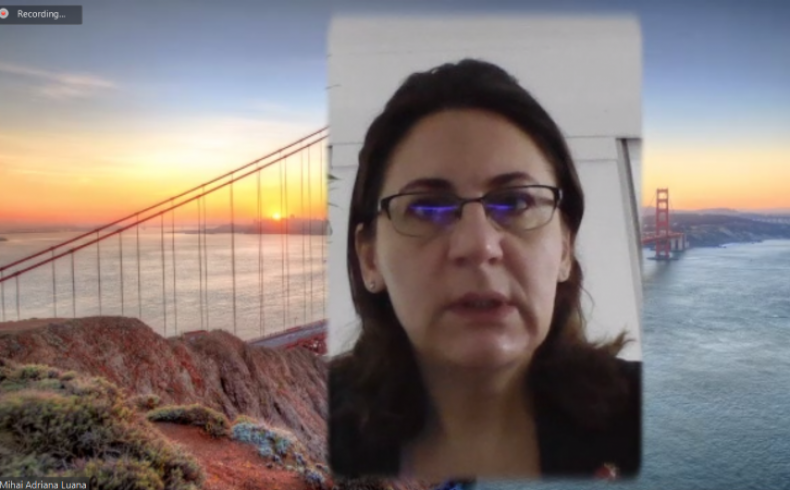 During 11-14 January, EBA Moldova organized Module 4 of the Program "Resilience in Financial Institutions. AML Training Program ", entitled "Principles of know your customer/ know your employee KYC/ KYE".
The program is supported by EFSE DF within the EU4Business initiative and by PwC Moldova.
The speakers of these sessions were:
- Laura Lică-Banu - Director, Forensic;
Deloitte
Romania.
- Adriana Mihai - Manager, Forensic; Deloitte Romania.
- Silvia Iancuş - Manager, Forensic;
Deloitte
Romania.
Among the sub-topics addressed were:
- Principles of customer enrolment, mandatory rules and existing challenges
- Customer precautions: existing approaches, simplified precautions versus enhanced precautions
- Identification of the beneficial owner (UBO)
- Politically exposed perspns, examples of common shortcomings and issues to consider
This Academy is attended by over 40 representatives of Financial Institutions, Large Companies and Small Microcredit Companies, representatives of ASEM and USM teachers.
The purpose of the Resilience within Financial Institutions: The AML Training Program is to enhance the AML and Compliance competencies and the overall level of expertise in the financial sector of both banks and non-banking credit organisations. The program is structured in 8 Modules and will be conducted by trainers & experts with international and regional experience.