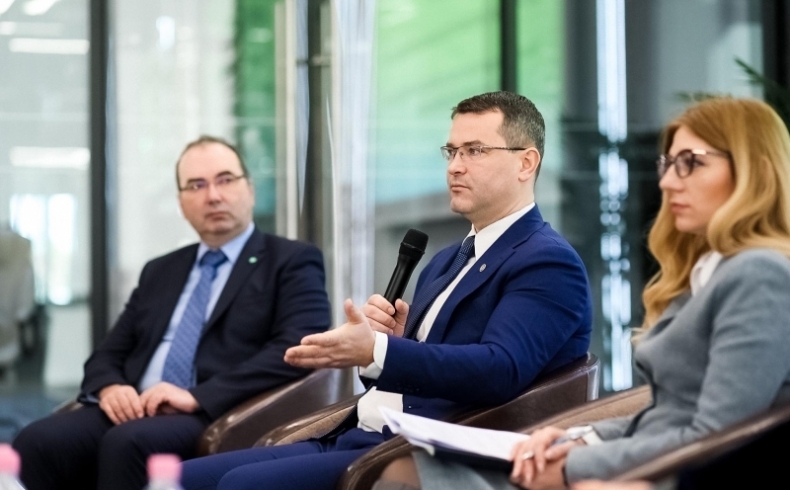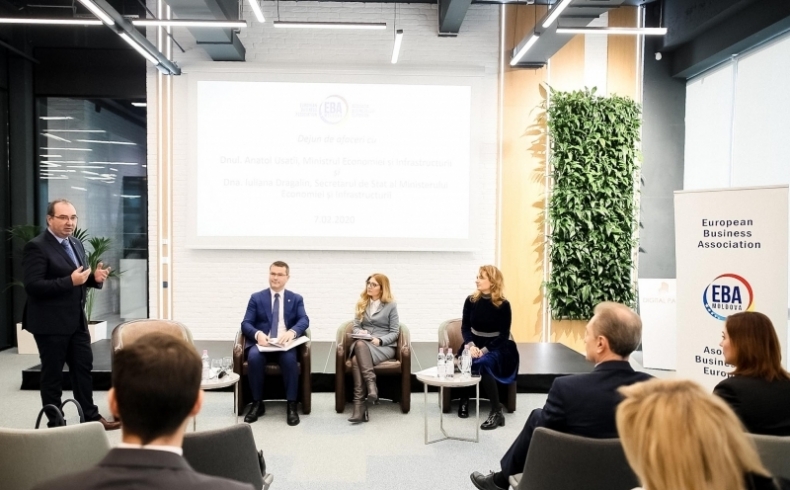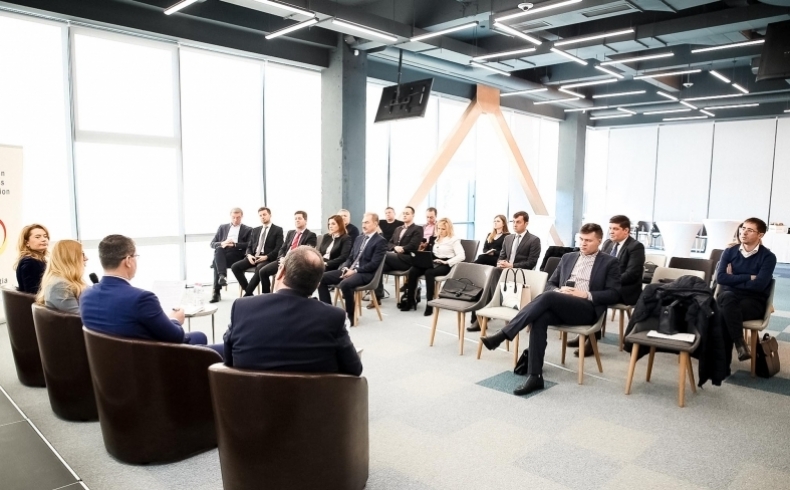 On 7th of February, EBA organized a Business Breakfast with Mr. Mr. Anatol Usatii, Minister of Economy and Infrastructure and Mrs. Iuliana Dragalin, State Secretary to the Ministry of Economy and Infrastructure.
Goal of this kind of events is to manifest as platform for EBA members to communicate their issues with key state authorities representatives.
Topics tackled during the meeting:
- Ammendments to Labour Code
- Ammendments to the Laws on GDPR
- Import of meat
- Export of animal origin products (meat products)
- Development of IT Parks
- Issues related to Informational and Communication Technologies (the copyright levy, MNP fee, Moldtelecom privatisation and other)
- Government Programs to stimulate the attractiveness of investments
- Road infrastructure
- Amendments to the Internal trade Law
- Tourism
- Renewable energy
Sectors of activity of private sector that participated in the discussions: Energy, Telecommunications, Automotive, Food Production, Retail.