2015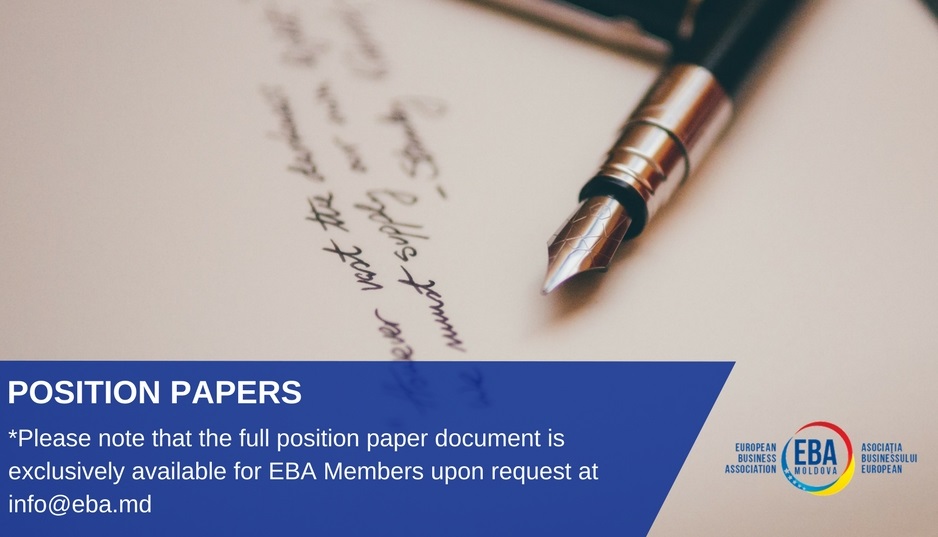 Position Paper regarding Draft Law on Waste Management.

Position Paper regarding Law on public system of Social Secutity.

EBA and AmCham Position Paper – comments on Draft Law on fiscal policy and customs 2015.

Position Paper and proposals on Fiscal policy, customs and budget policy for 2015.

Proposals and comments over the Draft Law on renewable energy promotion.

Position Paper focusing on liberalization in the area of meat imports.

Comments and proposals regarding the Draft of the Regulation on organization and operation of the National Ethics Committee of Experts on clinical studies.

Position Paper and proposals to the Draft Regulation on certification and homologation of phytosanitary products and fertilizers used in agriculture and forestry.