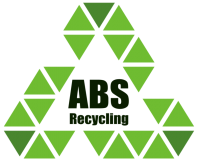 http://www.abs.md/en/index.html
"ABS" S.R.L. company activates on the market of Moldova since 1992.
In waste management we began investing in 2006 by arranging PET packaging recycling factory and creating its own system of selective collection in Chisinau city.
Also we cooperate with other enterprises across the country (importers, producers of PET packaging).
We are in the process of launching an innovative project for Moldova, a Factory of municipal waste sorting, which will allow the extraction of recyclable part of waste and reintroduce it into the economic circuit. For this purpose we will reduce the amount of waste landfilled at landfills.
ABS SRL company have an ecofriendly policy and economic activity.