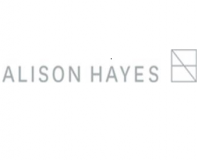 "We design and manufacture clothing. We focus on design, quality, reliability, so as to be our clients' best, most trusted supplier."

SC Alison Hayes (Romania) SRL, a company specialized in production and distribution of women textile garments, active on Romanian market since 1994, when it was opened a garment factory in Urziceni. In 2000, was purchased the second factory, in Buzau, a former building of the industrial park that was extended and modernized. The final investment in this production unit reaches 12 million euro and it is the largest Alison Hayes factory in Romania, which produces about 20% of all workload in our country. The company production goes only to the UK market, to the biggest British retailers: Debenhams, Tesco, Evans, Laura Ashley, Marks & Spencer, Primark, Coast etc.
All production lines of Alison Hayes UK LTD moved to Romania because the advantage of a good delivery time within Romania and the European Union. It was also decided to move in Romania all the international distribution of finished goods which was taken by the group's logistics division.
The Distribution Center which consisted on several rented warehouses - was innitially located in Buzau. In 2006, it was decided to build a modern warehouse in Urziceni, inaugurated on January 2007, with and investment of about 5 million euro. The central warehouse functions as collection point for finished goods from all the production centers in Romania and Moldova.
 SC Alison Hayes (Romania) SRL development strategy is the expansion of production through subcontractors.
We design, we well directly to customers, we provide to customers a finished product.
SC Alison Hayes (Romania) SRL is, indeed, a complete company which was highlighted on the international market by quality and reliability.