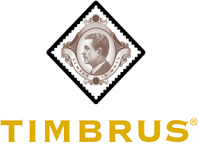 TIMBRUS is an international project that specializes in producing a brand new wine of premium quality.
The history of the project goes back to the time when the land in Purcari - the most famous winemaking region in
Moldova - was purchased.
The private TIMBRUS vineyards located in the wine region of Purcari are planted in accordance with an unique wine
variety program – diverse and well-balanced, adapted to the conditions of the territorry. 
A new wine and tourist complex will also be built among TIMBRUS's own vineyards, it promises to be unique in
terms of esthetics and innovations as well as the production characteristics.
TIMBRUS wines are created by the renowned Spanish oenologist and the partner of the project Manuel Vicente Ortiz
Martinez.